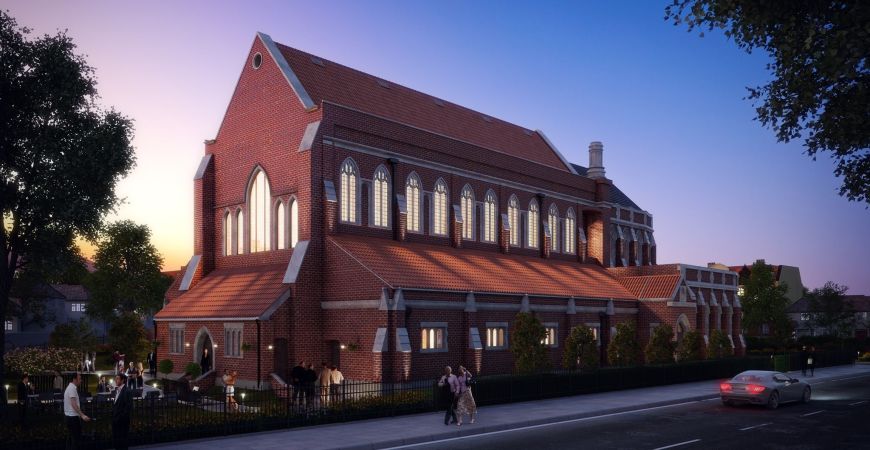 Fri 28 / 02 / 20
How to organise a great event in Brighton
Errol Barrett is events manager at St Augustine's Arts & Events Centre, Brighton's most eclectic events venue. In this blog, he shares five questions to ask that will help you deliver a great event in Brighton.
By Errol Barrett of St Augustine's Arts & Events Centre
We all know that Brighton is a great destination for events. Whether you're based in Brighton or are looking to bring guests here for the occasion, there are so many options.
However, with a wide selection of spaces available, how do choose an event space that will leave your guests delighted and make you look like a superstar?
Having organised more than 140 events last year at the St Augustine's Arts & Events Centre for clients ranging from corporate events to private celebrations, here are five questions to ask that will help you deliver a great event in Brighton.
How can I make my event memorable for our guests?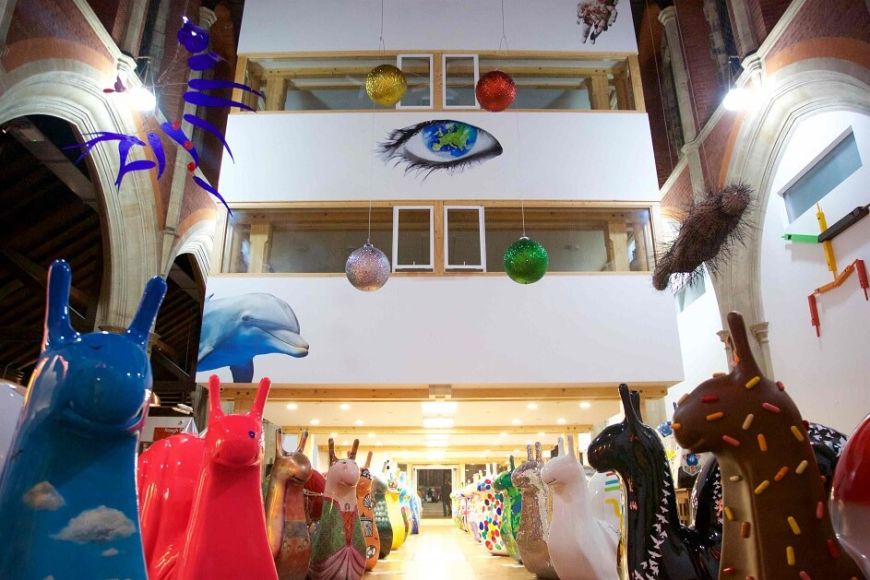 There's a big difference between a good event and a great event. That difference is all about how guest are left feeling after the event. Start with the question: what will make my event memorable? It may be the venue, the entertainment, the itinerary, or a combination of all of these. Think about the outcome first and reverse engineer it from there.
How can I make this a unique experience for my guests/attendees?
What makes an event unique is a combination of the location and setting. Are you looking at venues and event spaces which guests will have seen before or are you looking for venues which don't conform to your guests' expectations. Brighton is blessed with a range of event spaces that are highly unusual and offer something a bit different.
Does the venue have a sense of place?
One of the biggest turn-offs for guests is going to an event where it feels they could be in any other town. Why host an event in Brighton if you don't want to feel steeped in its history and culture? Brighton has always been very bohemian and alternative. Finding a venue which feels "Brighton" is always a benefit and there are plenty that capture the history of the town. At St Augustine's, we're blessed with history on every wall and every detail in the building. There's nothing better than a story behind your venue to tell your guests and to bring the event alive.
How flexible is your venue?
Most venues will be able to configure the layout to meet your needs. Really good venues will bring their creativity to your planning and offer ideas to make your event go off with a bang. Finding a venue with experience in developing creative ideas is essential. Check whether you can combine spaces or use the space in a way that it may not have been used before. At St Augustine's, we have the main hall which is incredibly versatile, but we're also able to spill out in our gardens which is perfect for events with an inside/outside element.
What are the catering options like?
One way to make your event memorable is to serve great food. But sometimes it can be difficult when your venue either doesn't have a wide range of options or doesn't offer catering at all. We realised very quickly at St Augustine's the importance of having a full catering option in the event space. Our EARTH Cafe is a cafe by day, but also provides catering for our events. Having on-site catering ensures a seamless operation.
Whatever your event, ask these five questions when you're going through the organisation process and you're sure to create a memorable event your guests will love.