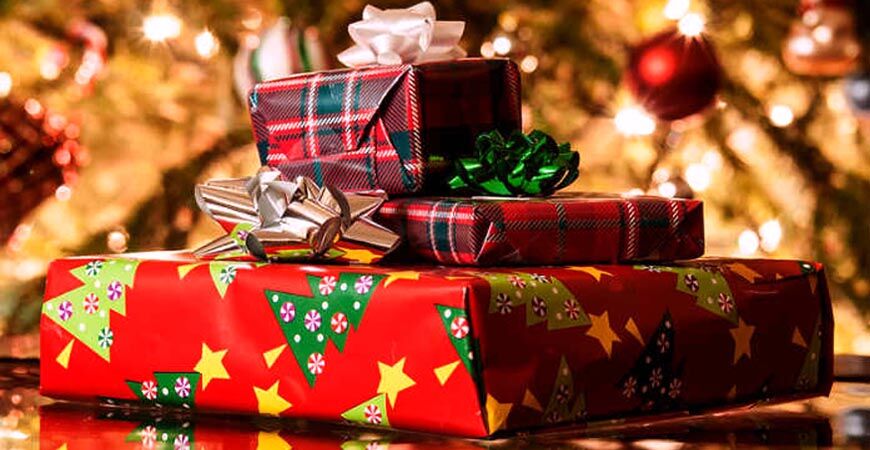 Mon 30 / 11 / 20
How can I support Brighton and Sussex charities this Christmas?
We've been talking to a number of local charities to find out how businesses and individuals can support great causes this year. There is no doubt that covid-19 will leave a long and lasting impact on all of us, but for many in the charity sector, and those who rely on the excellent care and support of services provided by these organisations, that impact may feel far greater. For many local charities, demand has skyrocketed for their services during these unprecedented times.
At Christmas, this traditional time of giving, it's no surprise that Brighton's charities have come up with some great ideas to get people involved and supporting local organisations this festive period. From online auctions to donating the Christmas party fund, there are plenty of ways to support charities this Christmas.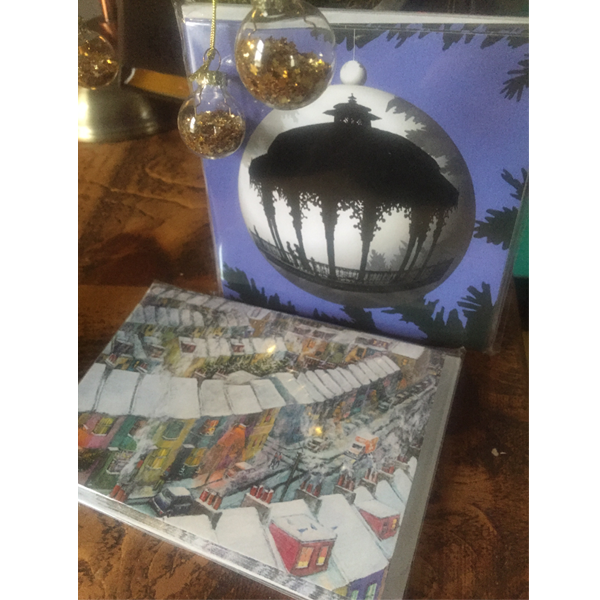 Christmas cards


Sending Christmas cards is a great way to stay connected with friends, colleagues, clients, and customers especially when celebrations will be limited this year. Local charities Sussex Wildlife Trust have a wonderful selection of wildlife designs this year and Friends of Brighton & Hove Hospitals have a selection of cards designed by local artists.
Online auctions


Are you looking for that perfect gift for someone special in your life? You can bid on some fabulous items in one of the brilliant online auctions from local charities this year.
The Starr Trust, who enable young people able 10-18 fulfil their potential in sport, art and education, have launched their Winter Extravanganza Ball Auction to raise money which will be converted into supermarket vouchers given out to local families that they support this Christmas. You can bid on lots such as a flying experience day, a masterclass with a former Strictly Come Dancing pro dancer and a brand-new electric scooter.
Brighton's Bid to End Loneliness is a fundraising campaign to support Brighton's loneliness charity, Together Co. Have your fingers at the ready as the online auction kicks off on Thursday 3rd December with bids including a stay at local Glamping pods, cases of craft beer and meals at some of Brighton's best loved restaurants.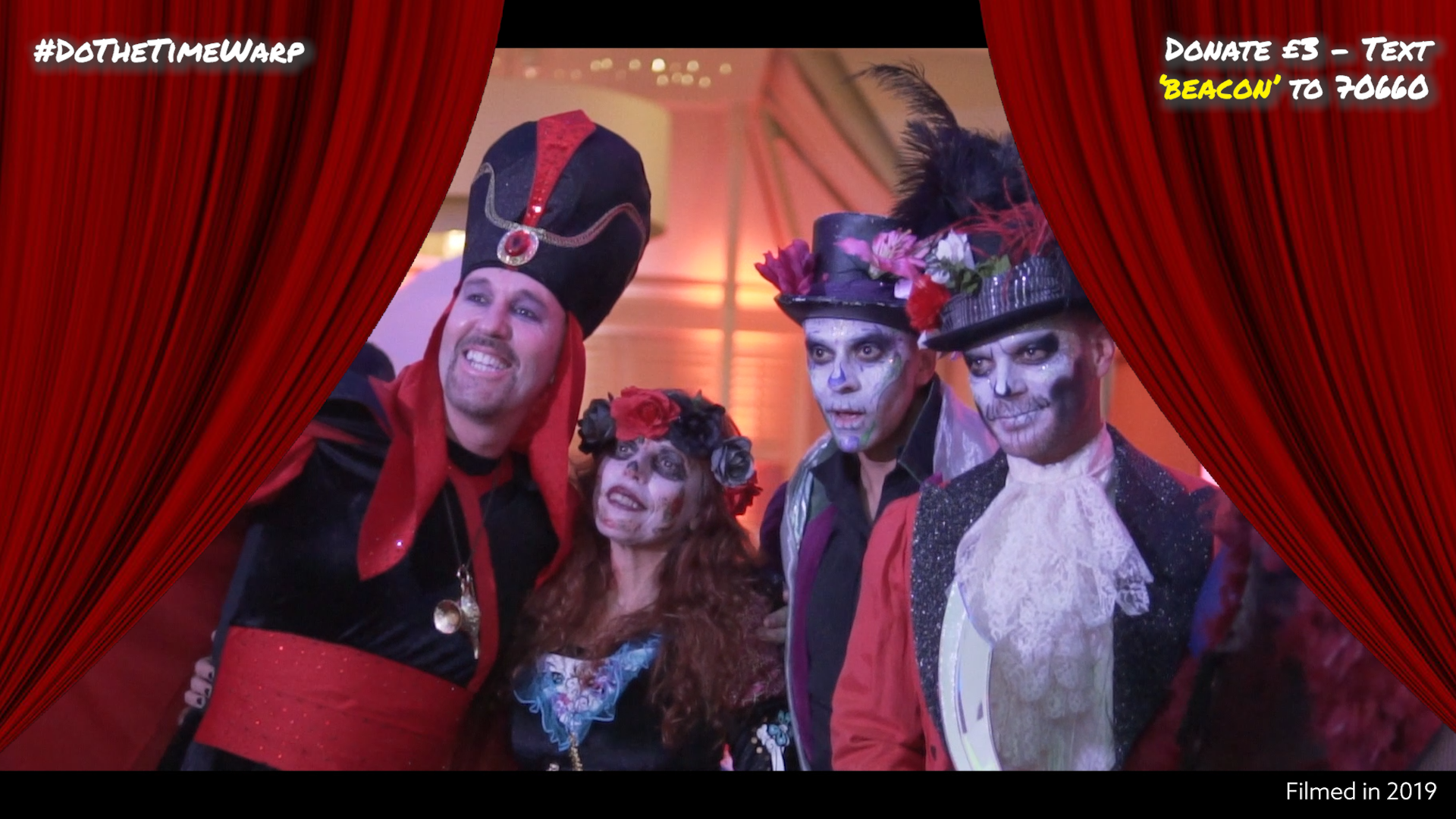 Let's do the Time Warp


Sussex Beacon, a charity specialising in care and support for people living with HIV in East and West Sussex, are running a Time Warp appeal to help raise funds, including funding the salary of a nurse to help provide cover during Covid-19. Dance to your favourite Rocky Horror Picture Show songs, record the video and share them online with the hashtag #DoTheTimeWarp. You can donate £3 via text by texting 'BEACON' to 70660
Donate your Christmas party budget


With Christmas Parties effectively cancelled this year, many business leaders may be wondering what they can do with the budget allocated for team celebrations this year. The #XmasPartyHeroes campaign launched, where businesses can donate some (or all!) of the budget they had earmarked for the Christmas Party to support great local causes.
Little Green Pig is a charity that supports children and young people with creative writing initiatives, supporting them to build their confidence, communication skills and literacy. Any party budgets donated will go towards their resilience fund, to help them navigate these challenging times. You can donate via their website.
Shop ethically


Wildlife charity Born Free encourage individuals and business to shop ethically or considering adopting an animal . at this time of year. Check out their range of ethically sourced wildlife gifts from their online shop. From animal print masks to funky print Tees, there is something for every animal and planet lover in your life.
The Big Give Christmas Challenge


Fabrica, Brighton's centre for contemporary art, has joined the Big Give Christmas Challenge. The campaign runs 1-8 December and Fabrica are raising funds for their community programme which provides opportunities to children from low-income families to be creative and older people at risk of social isolation who have been disproportionately affected by the ongoing pandemic.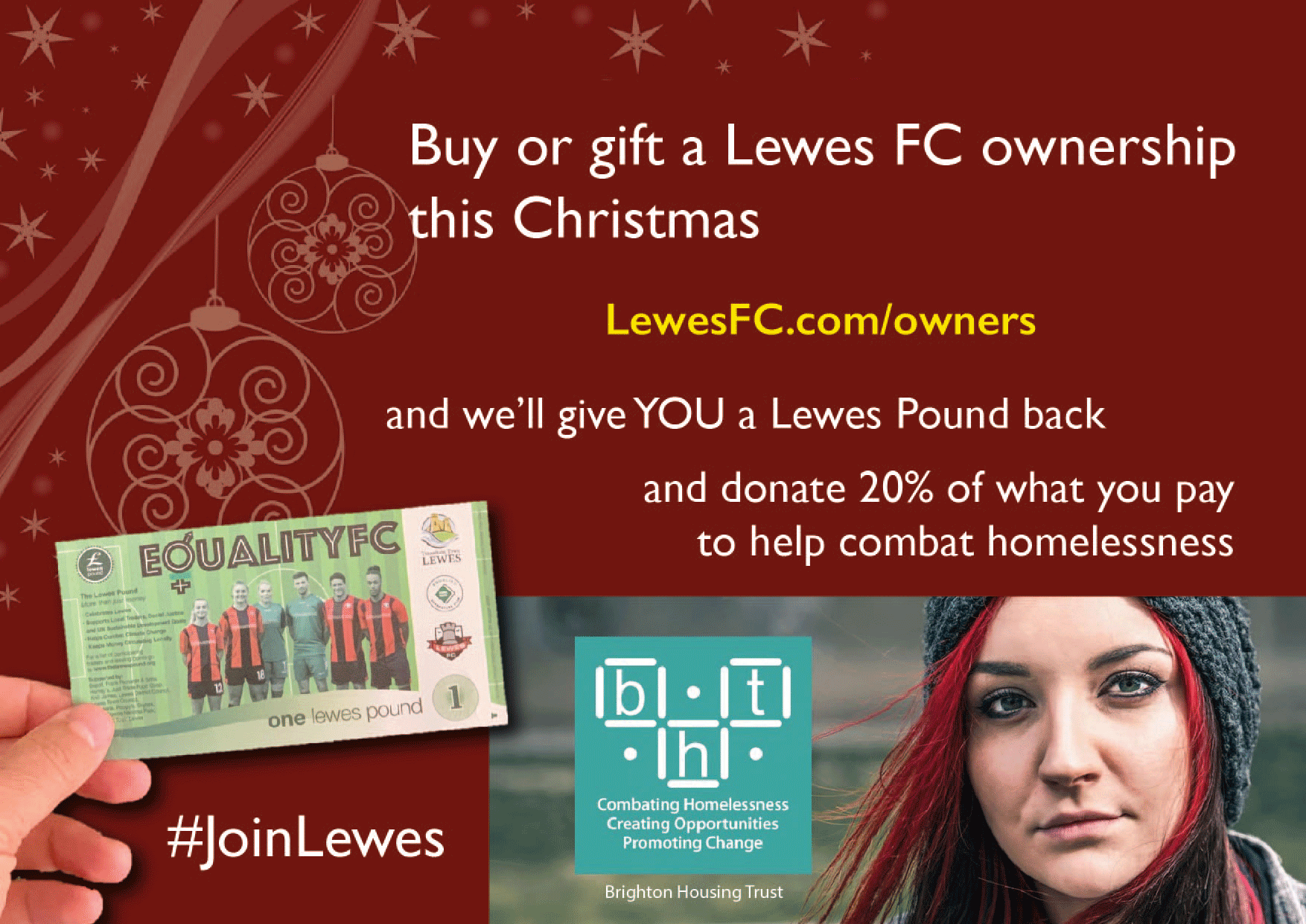 Send the gift of Football club ownership – and help tackle homelessness


'Join Lewes' Christmas campaign has just launched from community owned football club, Lewes FC. If you buy the gift of an ownership until Christmas you get yourself a Lewes pound back - featuring 'Equality FC' - AND 20% of your spend goes straight to Brighton Housing Trust to help in the fight to combat homelessness.
Birthday appeals


It may be Christmas but it's also the Survivors Network 30th Birthday this year. The Survivors Network support survivors of sexual violence and abuse in Sussex and they have a birthday appeal to celebrate thirty years of supporting survivors and advocating for a world that is kinder to us all. The funds will be used to fund vital survivor support for the next thirty years. You can donate through the birthday appeal, or set up regular giving from as little as £2 a month to help survivors across Sussex.
Christmas appeals


In a recent survey over 40% of charities said that they are facing a worsening financial situation in 2020. With demand for services rising, and the funding environment increasingly challenging charities need vital financial support.
Christmas Appeals are an important way for charities to fund the support they offer year-round. Here are some local charity Christmas appeals.
Clocktower Sanctuary is the only drop-in day centre in Brighton & Hove specifically for 16-25 year-olds. Young people experiencing homelessness know they can find a warm welcome and the practical support they need at The Clock Tower Sanctuary. Donate to their winter appeal here.
Brighton Housing Trust (BHT) mission is combating homelessness, creating opportunities, promoting change. Last year, BHT's Advice Services prevented 927 households from becoming homeless. Watch this video to find out how BHT makes a difference to vulnerable people across Sussex and donate to the Christmas Appeal here.
Possability People support disabled people to live independently, with dignity and without prejudice. Demand for their services always increases over the Christmas period whether people are looking for advice because they are in financial difficulty or support on a return home for hospital. You can donate to help them work all year round here.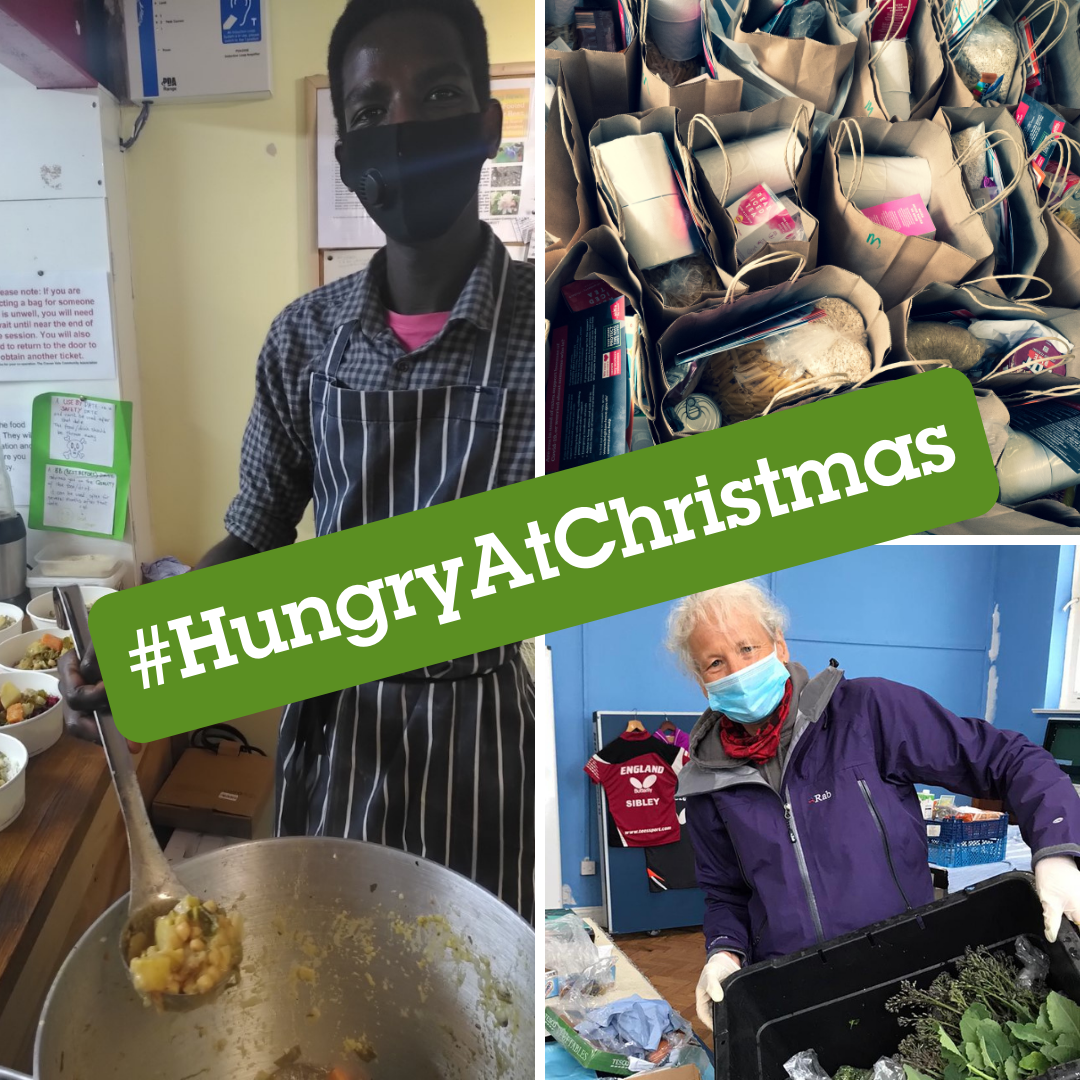 #HungryatChristmas Crowdfunder


Food banks and community meals are seeing unprecedented demand and need ongoing funding to ensure that vulnerable people and families can be fed.
In response to this challenge the Brighton & Hove Food Partnership is coordinating the #HungryatChristmas appeal on behalf of several Brighton charities and volunteer organisations. All funds raised will be split proportionally (by number of beneficiaries) with the organisations involved in the campaign. To find out other ways that you can help combat food poverty this Christmas, visit the Food Partnership website.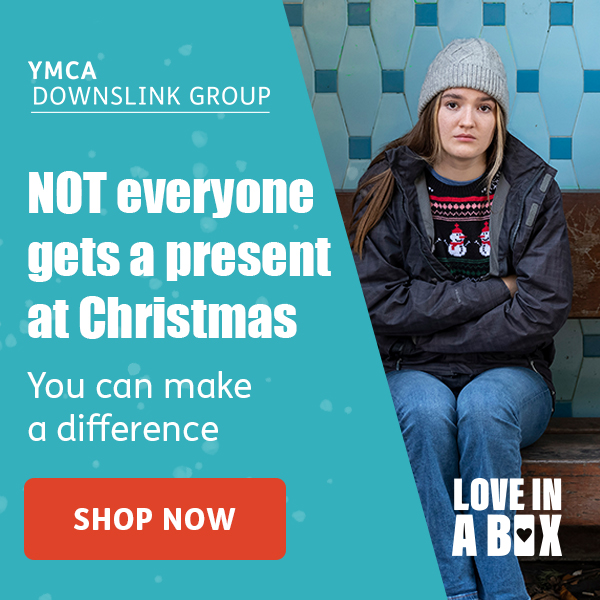 Give a gift


It is easy to take for granted the plethora of gifts under the tree at this time of year so why not support a local charity by giving a gift to a young person this year.
YMCA Downslink provide a safe home to over 763 young people every night. After a tough year, they want to make sure that everyone they look after in their 24-hour supported accommodation receives a personal present, so they feel the love and care many of us take for granted. You can build your own box through Love in a Box, adding in your favourite gifts and a personalized message.
Impact Initiatives Young People's Centre (YPC) provides counselling, life coaching, groups and one-to-one support for young people across the city. The YPC are sending out 50 New Year – New You packs to young people who are experiencing poor mental health. These will include a set of self-help techniques, a voucher for a free guided activity with a youth worker and pamper products. Help YPC raise £650 to fund 50 packs by donating here.
Be a #SmallBusinessStar


Sussex Wildlife Trust have teamed up with fundraising platform Work for Good to encourage businesses to be a Small Business Star. Join this festive match funding campaign and donate a proportion of the sales of your products or services and Work For Good will double donations in December! Sign up for free at Work for Good, referencing Sussex Wildlife Trust when prompted.
Ask Now Save Lives


The UK's leading suicide prevention charity, Grassroots Suicide Prevention, has spearheaded a campaign to get people to have open and honest conversations with friends, family, colleagues about suicide. Find out how you can support the campaign here.
Christmas Tree Recycling
It's never too early to think about what you'll do with your Christmas Tree once the festivities are over. Luckily, Brighton & Hove Soiree Rotary Club will collect your Christmas tree for charity and have it recycled for a minimum £5 donation. No more needles in your car! The charity collection will take place on the 7th January 2021 from 9am. For more information, plus online booking and payment, visit the Rotary Club website as only pre-paid trees will be collected.

There are plenty of fun and creative ways to support some brilliant causes, and local organisations, this Christmas. Your support now, and in the future, can help make a big difference.
If you're a charity and a member of Brighton Chamber and would like to be included in our roundup, email amy@brightonchamber.co.uk and we'll add you in.