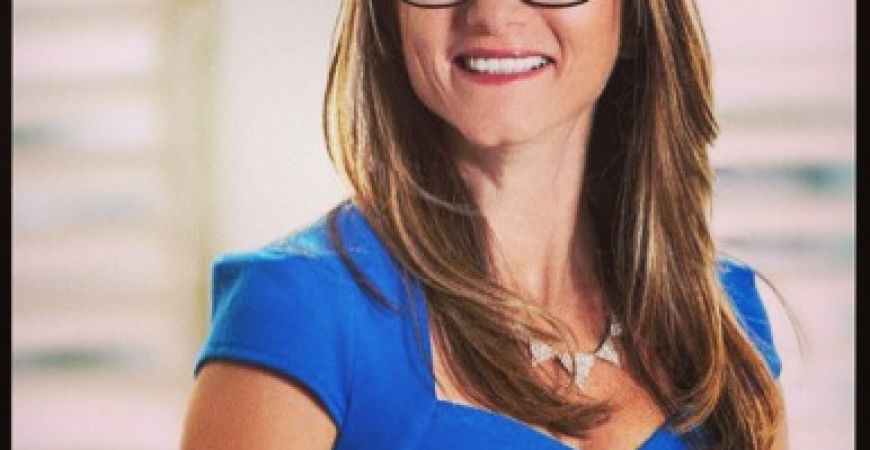 Tue 15 / 07 / 14
Chamber Heroes - Penina Shepherd, MD and Commercial Solicitor at Acumen Business Law
This month's Chamber Heroes blog comes from Penina Shepherd, MD and Commercial Solicitor at ACUMEN BUSINESS LAW
Please tell us a bit about your business, what you do and who you work with
I set up ACUMEN BUSINESS LAW in 2007 with a clear vision to revolutionise the way business legal services were being provided in the market place.
The firm now boasts a list of 1000+ corporate clients, including a number of large multi-national firms, has offices in Hove and Gatwick and a team of 15 experts offering services in all aspects of Business Law.
ACUMEN BUSINESS LAW is a true business specialist law firm having commercial lawyers with business acumen. This sets us apart from other regional law firms who do not specialise and, as such, we are the City business law firm.
In a bold move in our industry, we pioneered the scrapping of the hourly rate charging system replacing it with a fixed-fee pricing model for all non-contentious matters.
Last but not least, is our culture and ethos. We have broken away from the aloof culture so associated with the legal profession by being accessible, approachable and unpretentious. We don't have secretaries, we do as much as we can electronically and our lawyers can be easily contacted on their direct lines and mobile phones.
We have won a range of prestigious business awards such as being listed in the Financial Times' Top 50 Groundbreaking & Innovative Law Firms in the UK and Europe, voted a UK Rising Star by the Observer and I was delighted to be crowned Entrepreneur of the Year for the South (including London) by the British Chamber of Commerce.
What gives you the most satisfaction from your business?
Innovating, challenging the market and daring to be different in an industry that sees very little change.
What's been the biggest challenge for you as a business?
Innovating, challenging the market and daring to be different while ensuring our professional image is not compromised but, if anything, enhanced.
What's the best piece of business advice you've ever been given?
Have a story to tell about your business!
Who's your business inspirational hero?
Seth Godin (in particular his Purple Cow book) & Michael Gerber (in particular The E Myth book).
What are your goals for your business over the next 12 months?
Replicate our Brighton & Hove success for our new Gatwick Office that was just opened on 1st July 2014 and will be officially launch after the summer holidays in early October 2014.
About the Chamber:
What's the main reason you give your time for free to the Chamber?
Giving back generally in life and, therefore, in business too, is one of my greatest values and is strongly engraved in my belief system. If you want to be part of the business community then you need to be active as much as you possibly can within it, giving back your time, as little or as much as you can, is a great way of going about it.
About Brighton and Hove:
In your opinion, what's the best thing about living and/or working in Brighton and Hove?
It is open minded, has creative energy and is a place where all art, and business is a form of art, can be created.
Can you recommend a favourite pub, restaurant or café?
The Connaught, Hove Street, Hove (not surprisingly as it's opposite our office).
About you:
When you're not working, what do you enjoy doing?
Spending time with family
How hard do you find it is to achieve a healthy work/life balance?
First 3 years of the business- impossible! Afterwards if there is a will I promise you that you will find the way!
When meeting you for the first time, what would you say people remember about you?
Energy and passion
What book are you currently reading?
The Icarus Deception, Seth Godin
What's your dream holiday destination?
Mauritius
And finally:
What's the best thing about being a member of the Chamber?
If you run a business in Brighton, being a member of the Chamber needs to be number one on your list, before you get a website or business cards. All business roads in the town lead to the Brighton & Hove Chamber of Commerce. It is a great Chamber, professionally run, always creative and comes up with new ideas, gives great value for money and is fabulously quirky just as the town itself.