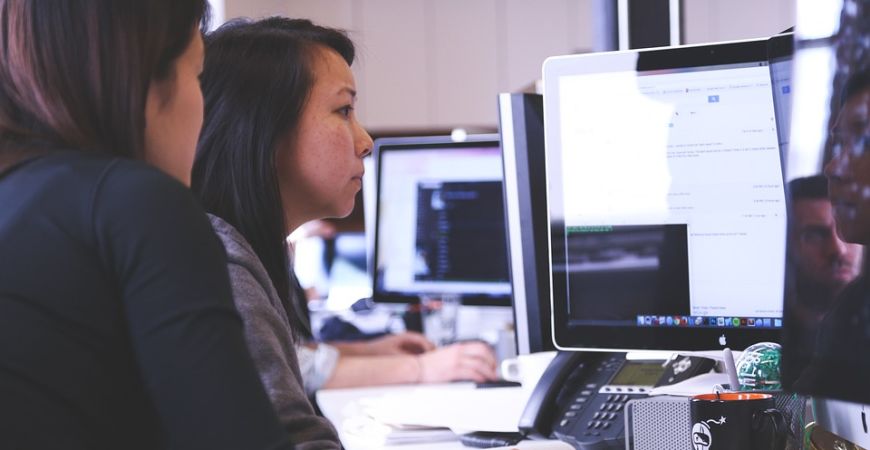 Tue 23 / 07 / 19
Business Solutions: Boost your business by taking on an intern, apprentice or international student
Running a business can be fraught with challenges, particularly for small business owners, who are often short of time and resources. Small budgets and lack of stability can make it difficult to combat a high workload by simply taking on more staff.
In this blog series, we're exploring the alternatives available to business owners looking for a more flexible solution to permanent employment.
We've put together a list of Brighton Chamber members that offer internships, placements and apprentices to businesses looking for extra support.
University students:
Brighton is heaving with students and recent graduates keen to get a foot on the career ladder. Both local universities offer a range of schemes that pair students up with businesses, from eight-week Summer internships to year-long work placements.
The University of Brighton Business School has a large number of student research/business project teams available to work on local projects in November 2019 to March 2020. They are currently accepting projects for the Brighton Business School final year module. More details on this module, and how you can get help with your project here.
Find out more about taking on a student from the University of Brighton here, or contact Clare Forder for more information.
Read about the internships available at the University of Sussex and get in touch with Kate Thorpe to find out more.
Graduates:
The Sussex Innovation Centre run the Catalyst scheme, a programme formed to support growth and jobs by providing a flexible resource to action the to-do lists of growing companies. The programme is made up of a team of Sussex graduates, who are able to deliver all sorts of business-related projects, with the supervision and strategic insight of a senior management team.

We recently interviewed Catalyst Project Manager Eva Poliszczuk to learn more about the scheme. Catch up here.
International students:
With its scenic seaside, quirky shops and bustling nightlife, Brighton attracts visitors from all over the globe, many of whom come looking for work opportunities, as well as to experience the many attractions the city has to offer.
Taking on an international student is a brilliant short-term solution for businesses looking for new ideas, fresh perspective and an extra pair of hands to move forward with that one project that's been sitting on the back burner for too long. There are several local organisations in Sussex that match up and manage international students throughout their placement, to ensure both interns and business owners benefit from the partnership.
The Blue Penguin Company - a friendly, family-run Educational Travel Specialist, based in West Sussex. The Blue Penguin Company pride themselves on offering bespoke Educational and Cultural programmes to suit our clients' needs, and budgets.
Stages UK - One of the most well-established providers of unpaid work experience for European and Overseas students in the south of England.
Professionals UK – specialises in finding high quality unpaid internships in the UK for international students from some of the Top Universities and Colleges in Europe.
Head over to our blog to check out our recent interview with The Blue Penguin Company and Stages UK.
Apprenticeships:
Apprenticeships offer business owners flexible support, whilst giving young people valuable real-life insight into the world of work. Apprenticeships are often subsidized by government funding, which means they're a great solution to smaller businesses that may not have the budget to take on extra staff.
Greater Brighton Metropolitan College– The Business Development team at the MET can help you find the right apprentice for your business, across a wide range of industries, and will support you both throughout the apprenticeship with frequent feedback on progress.

QA Apprenticeships - QA is the UK's leading learning organisation providing training, consultancy, apprenticeships and postgraduate degrees on a range of technical, business and leadership subjects.
DV8 Sussex - a specialist college offering young people aged 16-24 personalised, industry-led training in the most vibrant & exciting creative sectors.