Wed 15 / 11 / 23
Transform the way you manage HR......
📣Teal HR are excited to share that they are now a BreatheHR Accredited Partner. 📣BreatheHR is a cloud based HR management platform that's designed to help SMEs grow.
The intuitive system brings all employee-data together in one secure place while allowing your employees to request holidays, update personal information, view documents and much more.
BreatheHR is great for Small to Medium size buisnesses and is super user friendly.
If you would like further details please feel free to contact Catherine at cb@teal-hr.com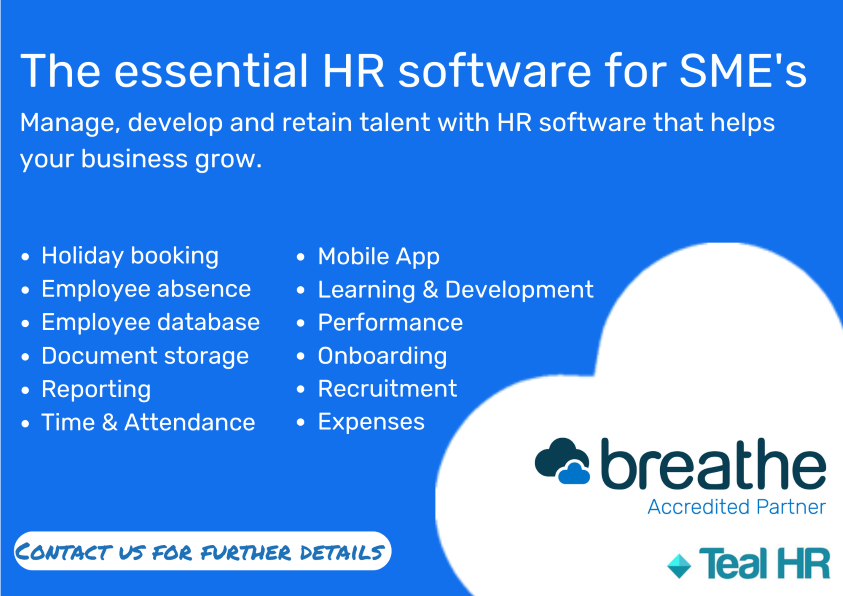 Written by: Catherine Brace of Teal HR