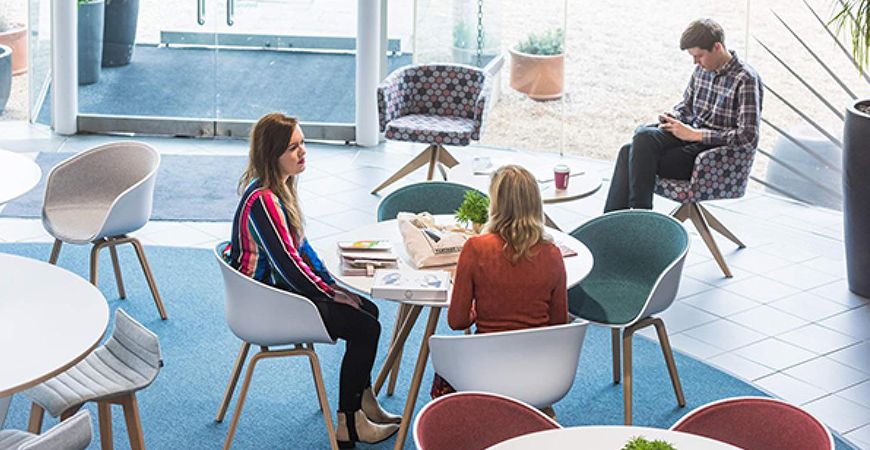 Thu 29 / 04 / 21
Sussex Innovation seeking Head of Innovation & Consultancy
About the job
Sussex Innovation is an equal opportunities employer. We celebrate diversity and are committed to creating an inclusive environment for all employees.
'Head of Innovation & Consultancy' is a new role within the Sussex Innovation senior management team. This senior role is a key component of the change management needed to deliver the strategic vision of the organisation led by the new CEO.
The Head of Innovation & Consultancy is responsible for:
Developing and leading a world class innovation, commercialisation and consultancy service
Bringing the new mission and vision of the organisation to life through the creation of new support products and programmes that customers crave, with innovation at its core
Establishing a culture of excellence within the business support team, encouraging collaboration, continuous professional development and innovation to build a world class programme of support
Developing new innovation and consultancy programmes that will be commercially successful
Developing new programmes and partnerships in response to the UK Community Renewal Fund and the UK Shared Prosperity Fund
Satisfying our ERDF funding partners and paving the way for future successful funding bids by designing and delivering support programmes that exceed their expectations
Contributing to the University of Sussex KEF metrics for business engagement, spin outs and commercialisation of IP
Creating systems, processes and KPIs to track the quality, effectiveness and impact of support programmes
Developing, motivating and leading the core support team of 15
Increasing the specialist knowledge that Sussex Innovation can offer by recruiting associate coaches who have excellence in their fields
PRINCIPAL DUTIES/TASKS AND RESPONSIBILITIES
Management
Build a world class programme of support by identifying 'superpowers' within the support team and find ways to maximise the team's potential through new product and programme development
Identify where there are skills or expertise gaps and solve these through a combination of professional development, recruitment of specialist associate coaches, peer mentoring and coaching
Champion the introduction of new technology, software and operational processes and encourage the support team to adopt new processes
Programme Development
Initiate and drive programme development to deliver on the mission and vision of the organisation and turn Sussex Innovation's impact goals into a reality
Develop programmes that meet the need of ambitious, funded scale-ups
Innovate in our product portfolio and delivery methods to be more effective and efficient in a post-Covid environment
Collaborate with the Head of Sales & Marketing to identify new product and programmes development opportunities that have commercial potential beyond the scope of our current programmes
Design support interventions to find the sweet spot between our impact goals, customer needs and the needs/scope of our funding partners
Programme Delivery
Set the project delivery KPIs for the support team, evaluate and track progress and improve service quality to ensure they are met
Traffic all converted sales to the appropriate team member, set deadlines and agree the scope of work
Recruit specialist team members and associate mentors and manage the quality and performance of the team to support customers
Oversee all support projects and programmes ensuring that the team deliver high quality support interventions to ambitious, scaling entrepreneurs
Senior Management Team responsibilities
The Head of Innovation & Consultancy is part of the Senior Management Team whose role is to build our reputation as a world class innovation centre. This role in the SMT includes championing change, providing leadership and vision to the team, initiating and support the culture change necessary to be a centre of excellence.
JOB SKILLS AND QUALIFICATIONS
Experience of running multiple innovation and commercialisation projects though commercial and government funded activities
Leading from the front, you will be a good communicator with the ability to motivate others, get things done and identify potential blocks to clear the path
Enthusiastic, with the ability to take on the challenge that change management requires and resilient to potential setbacks
Has a thorough understanding of the challenges facing small and medium-sized businesses and a desire to make an impact on their confidence, ambition and growth potential; genuine empathy with the entrepreneurial journey is an absolutely essential trait
An experienced manager and a proven strong, motivational leader, with the ability to clearly develop and communicate your vision to a diverse team
Someone who can unite the support team under their leadership, and support colleagues to grow and achieve their potential
An effective networker who can build powerful relationships with funding partners, customers, other service providers and the academic community
Competitive salary range, based on experience. We offer a competitive package of benefits and a supportive, collaborative working environment. We are based on campus at the University of Sussex, but this job may involve some travel to be present at our Croydon and Brighton centres. We can offer staff discounts to any of the available on site services such as Sussex Sport. Campus facilities also include an Ofsted rated Outstanding Nursery: Little Pioneers which is directly opposite our building.
To apply for this role, please submit a resume and covering letter by email to nigel.lambe@sinc.co.uk by Friday 28th May.