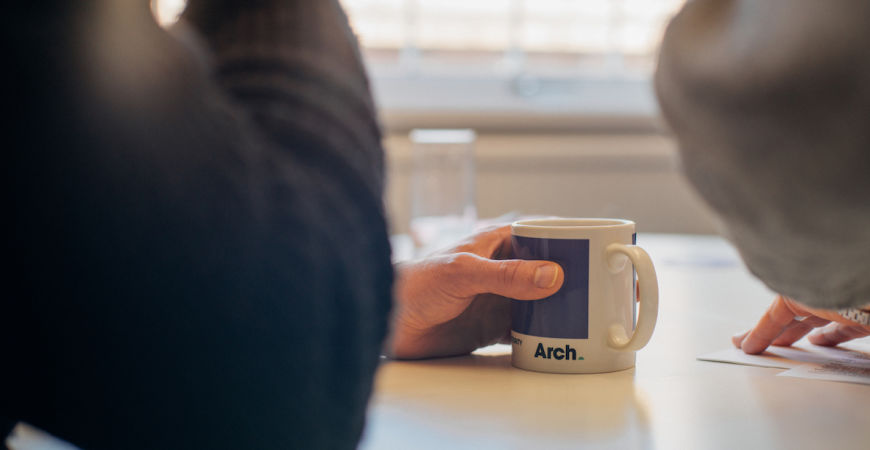 Wed 28 / 04 / 21
Pioneering health project launches in Brighton and Hove
Major project ensures people facing homelessness have a say in shaping their own healthcare in Brighton and Hove
A large-scale, multi-partner project, the Brighton and Hove Common Ambition, launches today in the city amid calls for participants with lived experience of homelessness or housing insecurity. The project will use the shared approach of co-production, in order to tackle issues in healthcare for those facing homelessness. With a focus on finding shared solutions, the project will go against the usual hierarchical nature of large healthcare improvement projects, and will instead ensure that those who access homeless healthcare services are involved in the process of improvement of those services, from beginning to end. The project will also make use of collaborative pairs - bringing patients and clinicians together with commissioners and academics in order to better understand the system and its successes and flaws from one another's viewpoint.
This work builds on a proud tradition of our city, namely the care for our more vulnerable members, including people who may be vulnerably housed or facing homelessness. Brighton has recently become the first UK city to adopt the Homeless Bill of Rights. Brighton and Hove Common Ambition builds upon this aspiration, where the tradition of our city for tolerance, support of our most vulnerable members and embracing difference, is enshrined in laws, ways of working, and in everyday attitudes.
The project is run by a partnership of Brighton-based organisations including Arch Healthcare, Justlife, University of Brighton, Brighton & Hove CCG and the Brighton & Hove City Council Public Health Department , and is funded thanks to a major grant from The Health Foundation. Insights gleaned from the project are likely to inform not just health service improvements, but changes to all homelessness services, with Brighton and Hove pipped to become a model for other UK cities to learn from and emulate.
Arch Healthcare CEO and project chairman Gary Bishop said: "Brighton and Hove Common Ambition is an incredibly positive venture for the city, and a chance for all of us to get behind a revolution in homeless healthcare that could put Brighton and Hove on the map, nationally, for a new standard of homelessness services. We are also hoping that service users' voices are heard by the community in which they live – that these more vulnerable members of our society are recognised and humanised, our whole community emerging all the richer for it."
Project leaders are now calling for people with lived experience of homelessness to come forward and participate in the project, whether simply hearing about what's going on, or becoming a peer researcher and working with the core team. They are also calling out for individuals and organisations with an involvement or interest in homelessness to get in touch and see how they too can get involved.
Common Ambition project leader Nicky Pyper said, "In order for B&H Common Ambition to succeed, it is vital that we get buy-in and participation from people who have lived through homelessness and housing insecurity, as well as those who work with them. As project lead, my role is not to run the project but to bring together those who have lived through homelessness. These are the people who will know what matters, what works and what doesn't work. At the moment there is no formal channel for patients experiencing homelessness to provide feedback on the healthcare they receive. This project will change this, and embed a system of feedback and collaboration into the future."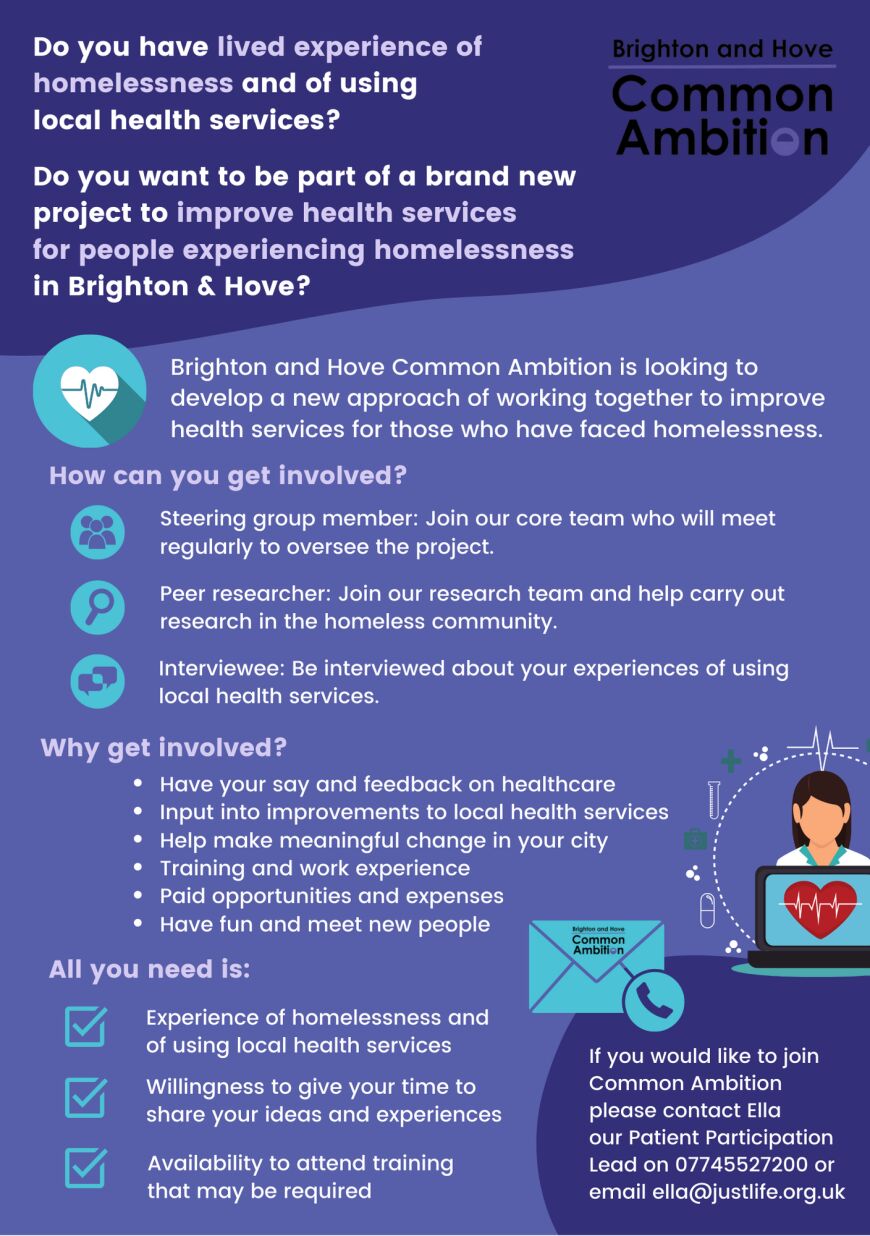 To get involved in the project, please contact Nicky Pyper, Project Leader, Brighton & Hove Common Ambition; 07517107344; nicky.pyper@nhs.net.

For further information and interview requests: Louisa Barkla, Communications Coordinator, Arch Health CIC; 07928128056; louisa.barkla@nhs.net.