Mon 06 / 09 / 21
Detecting deception in online job interviews - join our study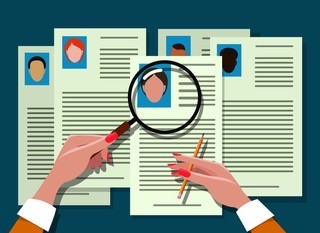 Selecting the right applicants in a recruitment process is a crucial part of organisational success. If candidates seek to misrepresent themselves, it can be costly and damaging to businesses and organisations. While impression management is an anticipated part of a recruitment interview, with candidates wishing to present themselves in the best light, those who exaggerate or invent experience and qualifications may be chosen over those who are honest about their capabilities. If this results in inappropriate hires it may be disruptive and potentially require the time and expense of repeating the process. Good candidates may also be overlooked if they appear anxious or do not particularly excel in, or enjoy, the interview experience.
In a time-restricted interview context, the value or asking good questions is key to ensuring the applicant has the opportunity to communicate their suitability for the role, and assist the interviewer in making an accurate veracity judgement of the applicant. It is important to be able to differentiate a good from a poor performance and, particularly, from a deceptive one.
The University of Sussex is currently undertaking research to explore a novel interview protocol that may assist and complement current practice, and are seeking those with current or recent employed or self-employed work experience to participate in online, mock job interviews.
Please see the flyer below to find out more information, the aims of the study, and how your business can get involved.
If interested, contact Diane Sweeney: d.sweeney@sussex.ac.uk