Mon 02 / 09 / 19
Brighton disruptive start-up Skincare Company 5 Squirrels, are Finalists against Global Corporates In National Awards
Kemptown's start-up skincare company 5 Squirrels, have been voted finalist in the UK and Irish Aesthetics Awards 2019, against industry giants including L'Oréal and Johnson & Johnson.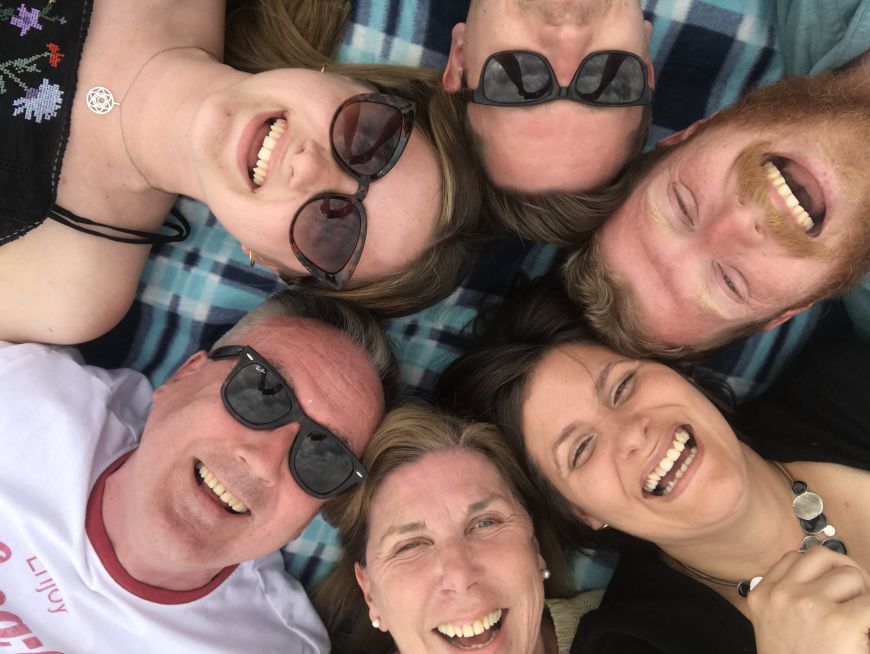 Based in the heart of Kemptown, local start up skincare company 5 Squirrels, have been nominated as finalists for 2 awards in the National Aesthetic Awards, 2019 for Best Topical Skincare Range and Best Clinic Support Partner.
5 Squirrels have launched more than 250 skincare brands internationally, aimed at medical professionals the products can be used alone or in conjunction with aesthetic treatments to help treat skin conditions, and improve client's appearance, and therefore confidence and self-esteem.
5 Squirrels are responsive to their client's feedback and from this, create highly potent skincare products with a broad range of active ingredients designed to make visible improvements by penetrating to the appropriate levels with the optimum molecular size to restore skin health. Designed with clinical support at the fore front of ingredient choice their products are used to assist the treatment of ageing skin laxity, periorbital rejuvenation, oily or acne prone skin, hyperpigmentation and many more conditions. As well as stocking their own white label products, they offer health care professionals the chance to formulate their own range at low minimum order quantities, something that was once unheard of!
5 Squirrels also pride themselves on providing innovative support to healthcare professionals throughout their entire skincare journey. They provide their clients with regular face to face, in clinic training to keep staff engaged and knowledgeable, on-going social media support, assistance with PR, graphic design, leaflets and point of sale stands, bespoke promotional tools and guidance when they need advice on how to progress their brand.
The Aesthetic Awards, are hosted yearly to allow for recognition and celebration of companies and organisations who endorse best practice, deliver outstanding customer service, demonstrate unprecedented skill and who uphold robust ethics. Nominated for both 'Clinic Support Partner of the Year' and 'Topical Skin Range of the Year' our local skincare company has finally been recognised for their significant contributions to the medical aesthetics industry, and it's about time too!
It's of no surprise, with company growth exceeding 30% year on year, they may be a small company, but it looks as if 5 Squirrels are ready and raring to be up against the skincare high flyers. With rapid growth and expansion plans brining new jobs to the local area.
With just 5 full time employees they really are disrupting the skincare world, in both of the award categories they are up against industry giants such as L'Oréal and Johnson & Johnson, some of whom have yearly sales of over £25 billion! For a start-up company to come this far in only 5 years is a tremendous achievement, and if not awarded the winners of their nominated categories, it is a great achievement for both 5 Squirrels and Brighton. 70% of the vote is based on the Awards Judging Panel, a collaborative group of leading healthcare professionals. The remaining 30% of the vote is dependant on the public. To read up on the other finalists and vote please follow the link https://aestheticsawards.com/. Lets support our local business!
Who would have thought that a small agency in Brighton was the home to a skincare company squirrelling away to compete with some of the largest names in the medical aesthetics industry!
The awards will be held at the Park Plaza Westminster Bridge hotel in London, on December 7th. Follow @5SquirrelLtd on social media to find out the results!
'It's a great honour to be nominated for the National Aesthetic Awards in 2 categories, The team have worked tirelessly to ensure our customers are always delighted with our products and service and we couldn't have got this far without the support of the local organisations in Brighton geared at helping start-up companies getting off the ground such as E-spark, Coast to Capital and of course Brighton and Hove Chamber of commerce. .' – Gary Conroy Company Director
'I am so proud of all the team for getting us this far, we are only a small, but we are ready to be up against the big names!' – Mandy Cameron Company Director