Starr Trust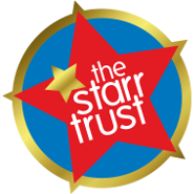 The Starr Trust has one main objective - to champion young people and help them achieve their goals.
We are an independent, family run charity, based in Hove in the UK which supports young people aged 10 –18 to fulfil their potential in sports, arts and education, by giving a helping hand to achieve their goals at a time when they really need it. We provide:
• financial grants up to £5000 for young people in need living in the BN post code area of the UK (Edward Starr Awards)
• training and development of skills
• connections and mentoring
We do this through local fundraising, events, creating local networks of mentors and other interested professionals, providing opportunities for training and skills sharing and connecting communities locally and around the world. We aim to encourage independent thinking, entrepreneurship and a social conscience in young people through all our activities.
We believe in a world in which young people are supported to achieve their fullest potential; where they flourish as individuals whilst making a positive contribution to their community and in turn are recognised for their achievements. We rely on the energy and generosity of all our supporters and guarantee to turn your donation into an amazing opportunity for a local young person.
We look forward to welcoming you to one of our events and invite you to be part of our community.
Edward Starr Awards
Edward Starr Awards are for Young People who want to achieve more in their lives through their potential in sports, arts or education. Regardless of talent we are looking for applicants who need our support to help them grow as people. We are not looking for the next David Beckham or Jessie J, but looking to develop young people in our community to be the very best that they can be and achieve their untapped potential. This support may be financial, but might also take the form of training opportunities, introduction to local experts for mentoring and gaining access to a wider network of interested people.
See www.starrtrust.com for more details.
Starr Hub
The Starr Hub is a cross between a dynamic networking event and inspiring talks for young people and professionals in the BN post code area. The Hub will take place several times a year, at interesting venues across Brighton and Hove, and present an opportunity for young people and interested adult professionals to hear from and network with a range of inspiring individuals from the local area. We'd love to see you there! Visit www.starrtrust.com for more details.