Speakeasy Coaching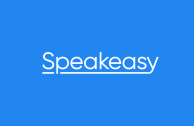 Louise Stevenson is founder of Speakeasy Coaching and Brighton Comedy Course
Communications Coach, Comedian, Author & Motivational speaker
Authority on Confidence, Public Speaking and Comedy

Speakeasy is a coaching agency with Personality. Effective public speakers connect more powerfully with their audience by being themselves and by adding humour. Speakeasy helps clients with TED talks, Corporate Business Pitches, Online presenting, Team days and Networking presentations on 121 or group basis, in person or virtually.


Speakeasy provides you with practical tools to transform the quality of your communications so that you no longer approach public speaking with dread and anxiety. We provide encouragement and expert advice that will see your confidence increase so that you'll feel calm, relaxed and ready to deliver a talk, pitch or presentation that makes an impact and gets results.

Background
Louise started a career in stand-up comedy in 1999. She worked alongside Jimmy Carr, Alan Carr, Rich Hall and Steven K Amos among others as she entertained international audiences with her Glaswegian wit. Louise won numerous awards though was knocked out of Channel 4's 'So you think you're funny' competition by Russell Brand.
Louise is an established coach and an active public speaker. She founded Brighton Comedy Course in 2011 using techniques from the world from comedy to help others create engaging content and deliver it with confidence and style. Louise knows the power of humour and can help you tap into it to make you and your business memorable.
If you want to be an Authentic and Powerful speaker, choose which coaching option suits you and let's get started.
More on Speakeasy Coaching
e. Contact Louise@speakeasycoach.co.uk
w. https://www.speakeasycoach.co.uk/
LI https://uk.linkedin.com/in/louise-stevenson-a8323139
More on Brighton Comedy Course
e. Contact louise@brightoncomedycourse.com
w. https://brightonstandupcomedy.co.uk/
FB To see our 5 star reviews -https://www.facebook.com/Brightoncomedycourse/reviews/
Online courses in Stand Up Comedy, Creative Writing and coming soon Public Speaking. Go to https://louise-stevenson.thinkific.com/
Speakeasy Coaching's activity