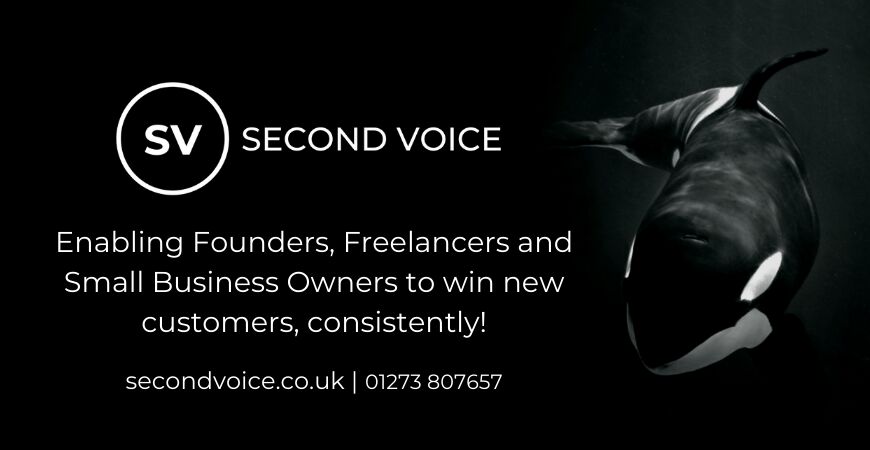 Second Voice
Second Voice focuses on enabling founders, freelancers and small business owners to generate consistent sales enquiries and grow their sales pipelines without the need to be pushy or 'salesy'.

If you are selling to other businesses, then we provide the training, frameworks and tactics for you to implement into your business immediately. No previous experience is required!

We do this through our Group Programme, 1-2-1 Mentoring sessions, or our new and rapidly growing community.

We don't just teach this, we live and breathe it. We have worked in, founded, launched and scaled businesses, so we bring you this knowledge from experience, not a textbook.

Get in touch and enjoy a free strategy session with us. No obligation to engage. We are happy to help.

Speak soon!