New Client Formula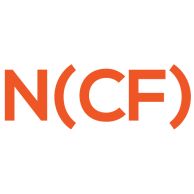 As a business owner, we all want to grow our business, make more profit and serve our clients.
But understanding how to stand out from the crowd and create a reliable, predictable and consistent flow of new client enquiries is hard. Everyone tells you something different. One week you're told social media is important. Another week it's your website, SEO, Google Ads... how do you know where to spend your time and energy?
It can feel overwhelming and frustrating when you know you have a great product or service and you simply want to attract more people.
We believe it's wrong that the best products and services should win, not the best-marketed ones.
The problem is the sheer volume of noise in the market that makes it impossible for your message to be heard. How can the value of your experience and expertise be communicated when every other business is shouting about price and discounts?
I know how hard it is to attract new clients. I lost my first business because I was out-marketed by competitors who were focused on money, not customer care. I know what it's like to close the doors for the last time and watch as your signage is taken down because I couldn't stand out from the crowd.
I took it hard and promised myself I'd never be in that position ever again and for the last 10 years, I've taught 1000s of businesses how to easily transform their marketing, without ever having to sell, so people are attracted to them and want to work with them.
We do it with our 3-step plan:
We analyze your business to understand what makes you unique
We create a strategic marketing plan on a single page of paper, based on how healthy human relationships form, to attract your ideal clients who are ready to work with you
Either we build the system so you are delivered a reliable, predictable flow of new enquiries, or we give you access to the exact same tools we use, so you can build it yourself with our support.


We don't believe in "black box" solutions where you don't know how or why it works. It's your business and we believe it's critical you have an understanding of how to grow. If someone can't explain what they're doing or why in a way you understand... run!
To get started, we offer a free Strategic Growth Call to help you identify the ONE strategy you need to put in place right now to grow your business. It's a short, focused call designed to give you clarity on how to move forward in a way that's perfectly aligned with your business.
Book your call now. The reason I recommend you do it now is I don't want you spending a single day longer having to compete on price or not knowing where your next client is coming from.
I want you to feel in control of your marketing and your growth so you are confident how your business will grow. Your prospective clients will see you as an authority and expert who can help them, so they're magnetically drawn to you and clearly understand what you can do for them. But most of all, your marketing should be simple, mostly automated and attract only the people you love to work with.
To book your call, go to https://newclientformula.com/growth-strategy-call
Here are some lovely things our clients have said about how we help them gain clarity and focus:
"I really need to share this... because for the first time in my life I can see where my business is going and how I can really use all the hard-earned experience and knowledge... to make my dreams come true. Gareth is the first person who has shown me how to do it." Ksenija Krevs
"I was very impressed at how you looked at my business from the outside and you immediately saw the opportunities I was leaving out. I felt I was stuck for quite some time now and I didn't know what to do to grow my business... you gave me 3 things I could execute in 7 days which I am sure will move my business forward." Eddie Corbo
"Gareth is brilliant at helping you find and refine your ideal clients... and giving you step by step tangible ways to get clients in your door." Laurie Proctor