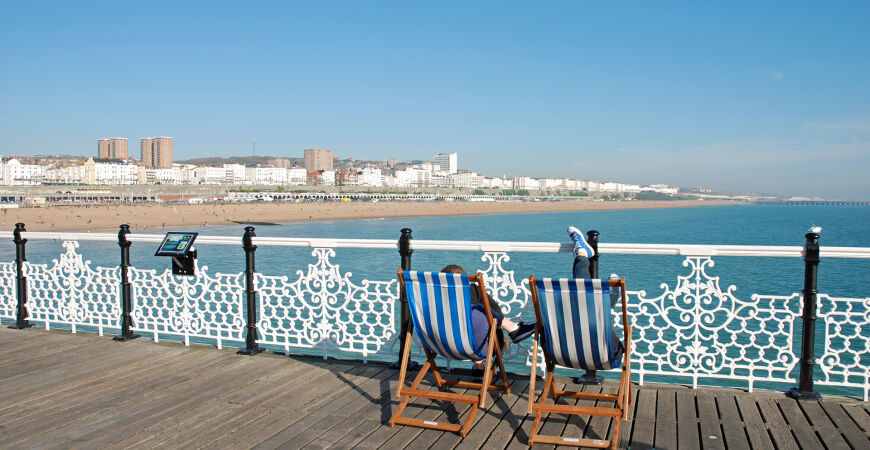 Justin Lloyd

Who Are We? Yes we admit it, we are estate agents. Just don't call us that (at least to our faces)..
Who Actually Are We? Actually we are just a bunch of people who genuinely get excited about helping people find their new home or new investment and help them move forward to the next chapter in their life. We also get stupidly excited about interiors, high ceilings, working shutters and ceiling roses! Some of us also get our kicks from keeping up to date with all the new legislation, to make sure our landlords don't fall foul of the law. Ultimately we just blooming well enjoy what we do - and yes 'Cocktail Friday' does help :)
But truly, we believe that fundamentally our business is built on our values, our core value being Authenticity. This drives every decision we make, from the the way we treat our clients - which is basically how we like to be treated ourselves, to the way we dress - no stuffy suits here, we do live in Brighton after all! The team are a really great bunch of hard working, experienced individuals who love both property and people in equal measures. We all have different strengths (and weaknesses!) so compliment each other brilliantly. But above all we are just authentically us; no cheesy sales pitches, no lengthy contracts that no one enjoys (or benefits from), no overvaluing, no BS.
What Do We Do? We sell and rent properties. If its a rental we then manage your rental property throughout the lifespan of the tenancy.
What Do We Actually Do? You know when you have been looking at a cool pair of trainers online and then suddenly those trainers follow you around everywhere? On Facebook, on Google, literally every time you look at your mobile there they are? Annoying, but effective - I know you bought those trainers...!!
Well we do that with your property! We use some very clever tech (algorithms apparently!) that puts your property in front of people who actually want to buy or rent it. It then shows us who is clicking on your property, how many times and when - so we can really hone in on interested parties. We believe that there are less than 5% of estate agents currently using this technology, which is strange because its what we expect nowadays, don't you think? We then talk (yes, talk) to those people and show them your property both virtually and in the flesh and progress towards getting the sale or rental process underway - which to be honest is the tricky part. We navigate the world of solicitors, contracts, surveys, maintenance contractors, cleaners, legal compliance - all whilst tending to our clients needs which is when we also become sounding boards, counsellors, tenancy managers, money managers (ok we pay your rent forward and pay the contractors, but money managers sounds better!), interior designers, tea makers, wine givers...and full circle back to Cocktail Friday - phew!
What Do We Want From This Membership? We want to meet other people and business that can help with all of the above! And we want to help other members on their property journey when the time comes :)
What Do We Actually Want From This Membership? Erm, see above - this time we actually do..!
We love it. It's extremely rewarding. We see some very interesting properties and meet even more interesting people. What's not to like?
And still - not an estate agent in sight....!