Four Candle Shop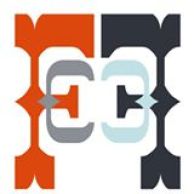 Four Candles Shop is the creation of friends and business partners, Sophie Corbett and Jo Rendle. The shop was named after the famous TV sketch performed by Sophie's father, the legendary Ronnie Corbett and his late partner Ronnie Barker in The Two Ronnies back in 1976.
Sophie and Jo are both very creative and had been looking for a workshop and shop for quite some time. They instantly fell in love with the character of 2 Victoria Street and after much hard work and effort have created the charming Four Candles Shop which is a little hidden treasure full of bespoke and beautiful gifts.
Four Candles Shop opened on June 29, 2014 where a large crowd gathered to watch Ronnie Corbett cut the ribbon to announce the official opening. He spent the rest of the afternoon signing autographs and even made a special trip to the hospital to visit Sophie's elderly neighbour who was too ill to attend.
Come and see our unique collection of carefully selected products for your home or for a gift!