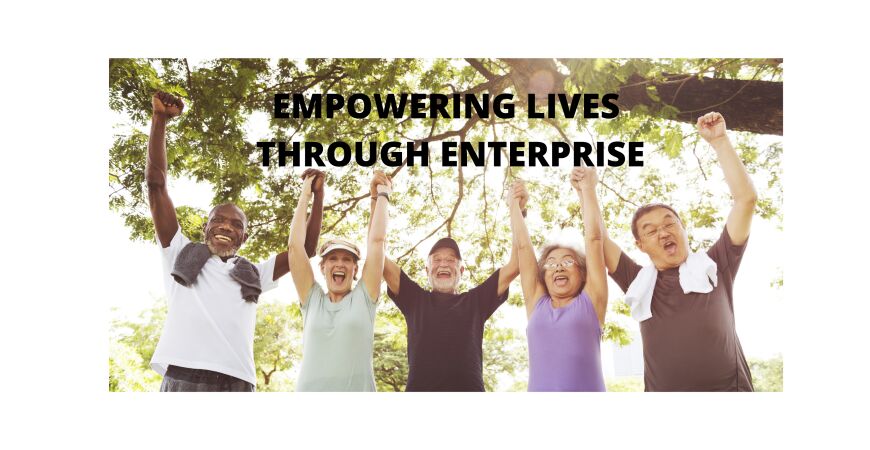 Enterprise Junction

Enterprise Junction is a charity that has been setup to help people either start their own business or find employment. We do this through our free courses and mentoring programmes.

Our main aim is to help people with additional barriers and those who are unlikely to have access to main stream business support. At Enterprise Junction, we understand that mindset is just as important as the practical application when starting your own business or finding employment. We therefore focus on both areas.
The idea of setting up a business can be a daunting prospect. We like to make the process easier with our guidance and emotional support.
We have worked in partnership with Sussex Community Foundation and The National Lottery.
Helen Smith, Project Manager
Helen loves being part of an organisation that encourages self-development, personal growth and independence. Everybody requires support and guidance at certain points of their lives, and being able to offer this for free is extremely satisfying. She has recently completed a CPD course in self-esteem and assertiveness.
Benna McCartney, Trainer
Benna is a qualified coach, specialising in confidence and self-esteem building and effectively managing major life changes. She has supported hundreds of unemployed individuals who have faced difficult challenges in life to start up their own businesses, gain confidence and flourish in making their dreams come true.
Phil Ashford, Trainer
Phil is an experienced and accredited business adviser with a background in both the private and public sector, specialising in pre start-up business advice for people with additional barriers. He has delivered business planning workshops and one to one business start-up coaching for a range of people from disadvantaged backgrounds. He also has years of experience lecturing in schools and colleges.
Enterprise Junction's activity