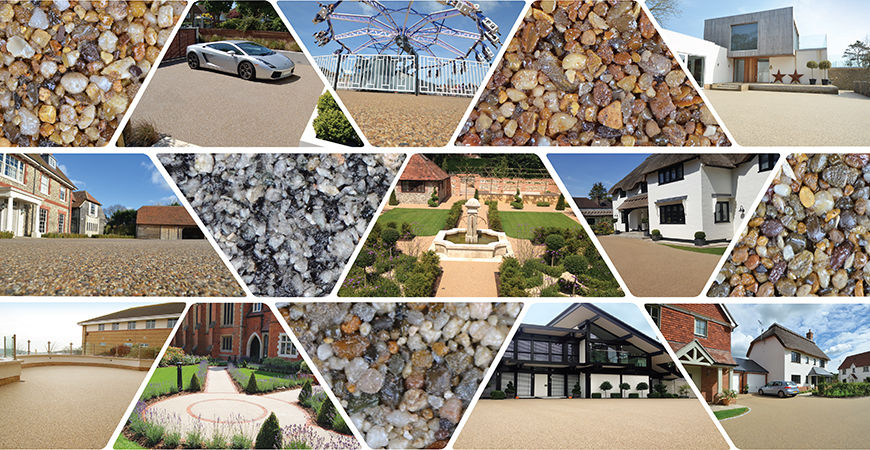 Clearstone Paving Ltd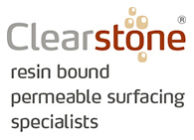 Clearstone: resin bound surfacing specialists
Clearstone are expert permeable resin bound surfacing specialists, offering a personal service from conception of design through to installation. Clearstone formulates and installs its own high quality UV-stable resin products, and through a background in landscape design and build, the company has built a reputation for high-quality craftsmanship
Resin bound surfacing consists of aggregate material set in a polymer resin to create a smooth, tough, water-permeable surface. Environmentally sensitive, long-lasting and attractive in appearance, resin bound paving from Clearstone Paving offers a wide range of benefits.
Features of Clearstone® resin-bound:
Creativity: unlike traditional paving, it can be laid in any number of non-standard patterns and configurations.
Designs can feature curves, patterns, motifs, letters and numbers
Aesthetic and practical natural stone appearance
Eco-friendly permeable surface
Available in numerous UV-stable natural stone colours and textures
SuDs compliant surface – no standing water
Smooth with no loose stones ideal for wheelchairs and pushchairs
Durable and low maintenance – easy to pressure wash clean.
Clearstone® resin bound finishes for:
Driveways, walkways, terraces and car parks
For domestic, commercial or public spaces.
Any style, including traditional, heritage, creative or ultramodern
Decorative public spaces
Benefit of choosing Clearstone for your project:
A trustworthy single point of responsibility from design through to the completion of a project
Expert technical knowledge and experience to control the whole process.
A technical team that can advise on site preparation, aftercare and maintenance.
Standard range of colours and bespoke colour-matching service offered
Company 10 year Guarantee
Our service
Clearstone Paving offers a personal friendly fully bespoke service for each client and every project, working in partnership with architects, project managers, specifiers, private individuals or third party firms. We aim to understand your specific needs and deploy our expertise and familiarity with resin bound paving systems to guarantee quality solutions, delivered on time and to budget. We commit to a fully professional approach and work to a very high standard.