Carrot Events Ltd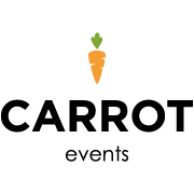 7 Hyde Gardens
Eastbourne BN21 4PN
At Carrot Events we design, organise, run and produce our own in house high-impact events such as gala business awards, business networking events, community awards, conferences and exhibitions.
Our team are passionate about what we do and embrace our ethos which is to offer streamlined events with a twist of imagination. We deconstruct the norm in order to surprise, and delight our clients by creating events that have a lasting legacy. By combining a hands on and personal approach with creativity, design and leadership we ensure the very best event delivery possible. Whatever the occasion, our vision is a faultless production.
At Carrot Events we will create an unforgettable experience, with impeccable attention to detail and deliver a truly bespoke, customer focused service. We pride ourselves on going that extra mile to deliver excellence for every event that we design and produce. Our creative and caring team would love to hear about your requirements. Our innovative way of thinking engages clients and their audiences, no matter what their requirements are. We work as extension of your marketing and communication teams to design engaging events.
As Event Management specialists, we offer streamlined events to suit your objectives. Whether you require an awards dinner, conference, exhibition, team building or a recognition event, we create and deliver projects of all shapes and sizes that are designed to engage your audience through live experiences.