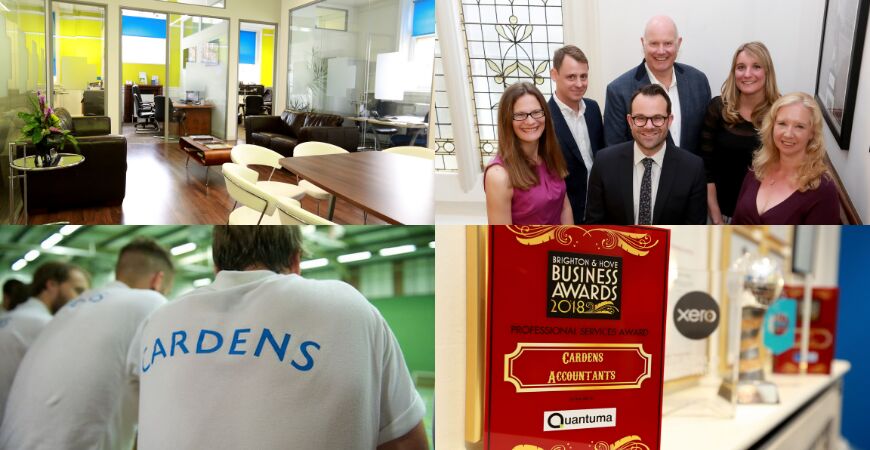 Cardens Accountants LLP
Cardens Accountants is an award-winning Brighton and Hove firm with one of the fastest growth rates in the city. We support corporate, business and private clients locally, nationally and internationally.
We offer competitive fixed-fees, jargon-free advice tailored to your specific needs and fast response times. We work with individuals, start-up businesses and large well-established companies.
Our team is friendly, approachable and will work with you when you want and how you want. Our strong record of valuing customer care and supporting the local community means our business has been built and continues to grow on recommendations from our many happy clients.
We work hard on your accounts so you don't have to.
Cardens Accountants LLP's blog posts