Boxharry Limited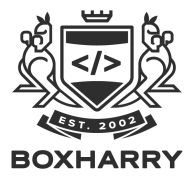 We are web development specialists based in the Laines in Brighton. Since 2002, we have been quietly providing the most effective solutions to websites and all things web-related to great effect. The continued success of our partners has been the catalyst to our continued development; without their consistent want for more challenging and specific tech, we wouldn't have the catalogue of amazing web solutions that we do. We have worked with some of the biggest names in the country: Toyota, The Scouts, The home office and Southern Water to name but a few. Furthermore, we have done so to the highest standards both of ourselves and our partners.
Our business is founded on knowledge and the flexibility to work on spec. or to a loose framework. We will come to your place of work and evaluate your current web systems then we will make our suggestions as to where we see improvements. Then we use workshops that we conduct with you and your colleagues to come up with the perfect solution to your online communications. After we get the okay, we will build it and test it with your help. Then, once all the bugs are gone, we go live. Giving you the new website to entice new customers and clients in. Saving you time and increasing profits for your company.
We love creating phenomenal websites and I want you to know that whatever we do, we do with our partners' best interests at heart. Because when you partner with Boxharry, your business becomes our business.