Bison Beer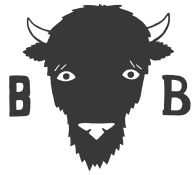 Welcome to Bison Beer. We're a bar, bottleshop and brewery brand based in Brighton and Hove, actually. We stock a huge range of craft beer from around the world with a keen interest in the Sussex beer scene. We are local, independent and proud to be a part of what we think is the best city in the country.
In 2015 we kicked things off with a bottleshop that Shortlist scored in the UK's top 10. Since 2016, our small batch brews had us rated in the top 50 breweries in the country and in 2017 we expanded to Hove with an original concept to offer a bar / bottleshop hybrid that brought something a bit more interesting to the area. Summer 2018 saw us open in Brighton's famous North Laine, partnering up with Humble Plates to put on a bar, kitchen and hideout operation that we feel has something for everyone.

Spring/Summer 2019 'seas' us partner with the guys at Sea Lanes on the Kemptown coastline, popping up a beach bar & street food joint offering some of the best sunset views around. A perfect spot to sink our ever popular See Side APA whilst chilling in a deckchair, living your best life.