Become Communications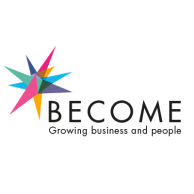 In an era where every employee is a business' most powerful advocate, it's never been more important for employer and employee to work as one. Engaged employees can result in a more profitable, faster growing business.
Become Communications is an employee engagement and communications consultancy. We focus on providing you with insights on what your people are really thinking, feeling and saying about your business. We provide consultancy to help you create a workplace to be proud of and training to help you and your manager get the most out of your team.
Having worked with organisations of all sizes across all sectors and industries, we provide consultancy support to help you manage two of your most precious assets - people and reputation.
We can help you through across the full spectrum of the employee journey - from helping you identify the right type of talent to help your business to thrive, to training, change management and using your people to advocate what you do publicly.
We've won multiple awards. We're members of industry bodies including the Chartered Institute of Public Relations and we're known for helping connect employers and employees.
Want to find out more? Please get in touch!