Balfour Beatty Regional UKCS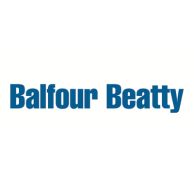 Balfour Beatty is a leading international infrastructure group. We finance, develop, build and maintain the vital infrastructure that we all depend on.
We provide the essential infrastructure assets societies need to function, develop and thrive. Our teams operate across the full infrastructure lifecycle:
We finance
We design and project manage
We develop and construct
We operate and maintain assets
With more than 100 years of experience in delivering highly complex infrastructure projects, we know how to operate with the highest levels of quality, safety and technical expertise, integrate with clients and local supply chains and work with local communities.
We operate principally in the UK and the US, with developing businesses in Canada, the Middle East and South East Asia.
We report our business's pe
rformance in three segments:
Infrastructure Investments - A leader in UK, US and Canada PPP, we have a proven track record of developing and financing projects over the last 18 years.
Construction Services - We manage strong construction businesses in the UK, the US, the Middle East and South East Asia.
Support Services - We provide outsourced maintenance, upgrade and management services in power transmission, utilities infrastructure and road and rail.