Astec Computing (UK) Limited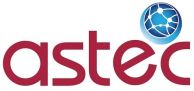 Astec - Building Modern Business
The business world is changing. This is the age of digital transformation and to compete and win, your business needs to embrace technology and all it can do for you. You need to do business differently.
Modern business is about doing more with less and automating business processes. It's about utilising cloud computing to work from anywhere without compromise and as a team. It's about turning meaningless data into powerful business insight. It's about empowering your teams to do more. It's about connecting people and creating exceptional customer experiences. And it's about doing all of this securely and safely. It's all these things and more and we will work with you and your team to make your business a modern business.
We are Microsoft Gold Partners working across the South East.
If you are thinking about movinng your business to the cloud but don't know where to start, our free Office 365 migration assessment could be the answer. Speak to us today.