AOB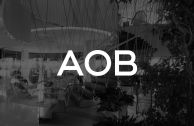 Guiding founders and bringing structure to early and mid-stage companies
AOB acts as an independent, impartial sounding board to the Executive decision making process - supporting, challenging and guiding Founders and the executive team with practical, actionable advice. With our focus firmly on the best interests of the company, we will help you to:
- Determine the strategic direction of the business;
- Create a 'best practice' structure with regular reviews/meetings;
- Review and monitor KPIs (financial and non-financial) against the business plan;
- Identify, understand and (where possible) mitigate any risks;
- Create a framework/process for managing complex situations;
- Look at the broader aspects of maturing the business; and
- Introduce elements to encourage and support scaling.
We are committed to creating long-term relationships with our clients, dedicated to building and sustaining their businesses. In addition to our monthly pre-scale package, our team also offer ad-hoc, bespoke project oriented consultancy.