Alternative Route Leasing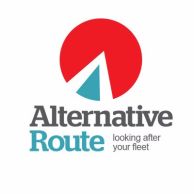 As a leading provider of car leasing, van leasing and fleet management solutions, we're proud to be able to offer you a truly dedicated and bespoke service.
We understand that looking after company cars, vehicles and drivers is a complex responsibility and our partnerships with the UK's leading funders support our bespoke and flexible approach.
Our dedicated account managers analyse each case individually and are trained experts in optimising a fleet's performance as well as sourcing for the individual their perfect vehicle to fit their bespoke requirements. They will inform and advise you on the most suitable and competitive solution to meet your requirements.
We guarantee to keep you in the driving seat with our unique and award winning catalogue of fleet leasing management tools plus a complete range of custom-built products and services essential to the smooth running of an effective, legal and compliant fleet.
The process behind leasing a vehicle can be a difficult one - we understand this and will offer you all the help and guidance that you require, along with a completely honest and clear approach, you can rest with the knowledge that you're in safe hands with us.
We're proud of our reputation for providing all customers with a professional quality service irrespective of fleet size.
Useful links: