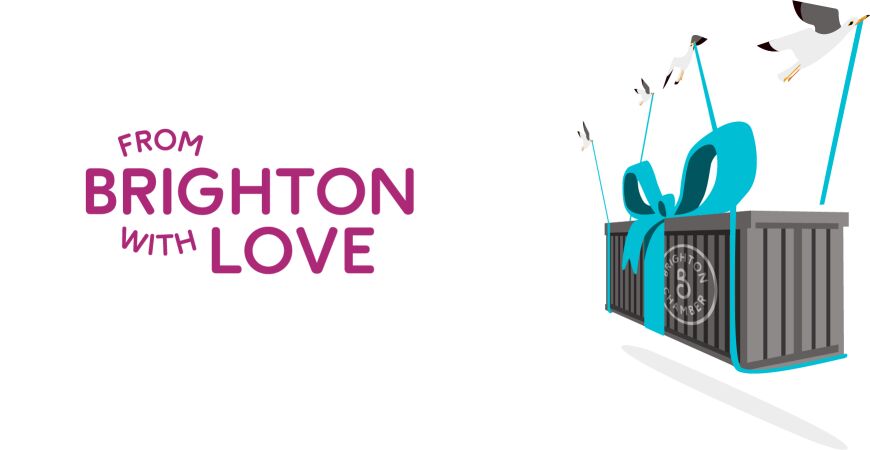 International Trade tends to work in silos and this session is designed to highlight some of the risks and look at ways of mitigating or at least understanding the financial exposure for your business. It's a pocket checklist of all the issues facing a business when trading internationally.
On Monday 15 March, from 1 - 2 pm, Brighton Chamber CEO, Sarah Springford will be joined by Lesley Batchelor OBE, CEO of International Trade Experts Ltd, which runs the ExportBootCamp series of workshops.
Topics this session will include:
Demystifying some of the acronyms used internationally and explain why KYC (Know your customer) has become so important in terms of money laundering and getting paid.
Setting up appropriate contracts and internationalising your T&Cs as part of protecting your transaction will lead towards agreeing the right terms of finance and funding your trade going forward.
Examine some of the less well-known finance tools used in international trade
Discuss the merits of FX bank accounts, single invoice financing and the new international escrows.
Finally, a look at the impact of changes in compliance and regulation on international trade.
You can send your questions in advance to Daisy and there will be a chance to submit your questions during the session.
Copy: Chimera Communications
From Brighton with Love includes a series of expert panel events, Your Questions Answered sessions, and Export Leaders peer network sessions. This package of support is designed to help businesses through the EU transition and give them the confidence to embark on international trade.
This new initiative is led by Brighton Chamber and supported by Brighton & Hove City Council with event partner Brighton & Hove Economic Partnership. Its aim is to provide Brighton area businesses with expertise that will see them through the EU Transition and beyond.
All sessions are held virtually, open to all, and free to attend.
Brighton & Hove City Council website has a web page that's updated regularly Brexit in Brighton & Hove with useful follow-up support and resources.
Any questions, email daisy@brightonchamber.co.uk
Design by Sublime
Supported by Brighton & Hove City Council, with event partner Brighton & Hove Economic Partnership.

FAQs
What's the refund policy?
Places are limited, and events are usually oversubscribed. Please give two working days' notice via email for a refund* or you'll be required to pay for your place in full.
*Eventbrite booking fees are non-refundable unless the event is cancelled or there are duplicate charges.
Can I attend if I am not a member of the Chamber?
All sessions will be held virtually, open to all, and free to attend. If you'd like to join the Chamber you can find out more on our website.
How do I find out about other upcoming events and news?
To receive news about the Chamber and our events please sign up to our mailing list.
Time: 1pm - 2pm
Date: Mon 15 / 03 / 21
Name: From Brighton with Love - Your Questions Answered: De-risking international trade
> Book now
Similar events