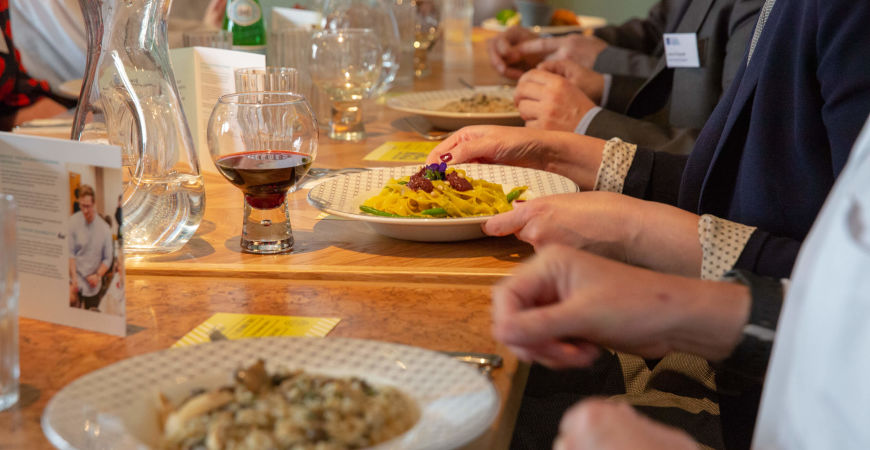 The 'World of Books journey' Lunch
With climate change and sustainability at the forefront of everyone's minds, the circular economy is increasingly important for our future and the future of business.
Stephen is CEO of the World of Books group in Goring-by-Sea. In just ten years, the business has grown from a start-up into one of the largest sellers of used and rare books in the world and one of the fastest growing companies in UK.
World of Books is a perfect example of the circular economy in action. Over 70 million books each year are reused and recycled and in 2013, Ziffit.com was launched to purchase books directly from the public. World of Books has featured in the Sunday Times Fast Track, the LSEG '1,000 Companies to Inspire Britain', and was named Recycler of the Year in 2016 and received a Queen's Award for Enterprise in 2017.
Previously, Stephen was Commercial Director at the British Retail Consortium and worked with the British Heart Foundation Shops Division.
Stephen will take us through the World of Books story, from the beginnings of an idea to a start-up in a bedroom, to one of the UK's fastest-growing businesses with 600 employees – all in ten years. The vision, for Stephen and the team, is for them to become the leading seller of used books globally, while helping people to reuse and recycle for less through innovation and technology.
So join us for lunch at The Grand and hear the fascinating story of this circular economy business. There'll plenty of opportunities for networking and questions with Stephen.
Cancellation policy: Places are limited and events usually oversubscribed. Please give 2 working days' notice via email or you must pay for your place in full.
*Eventbrite fees are non-refundable unless the event is cancelled or there are duplicate charges.

If you have never been a member of Brighton Chamber you are welcome to book and come to two events (just one breakfast) as a non-member. After this, you will need to join the Chamber to enjoy the benefits of membership.
Time: 12pm - 2.30pm
Date: Wed 11 / 09 / 19
Name: The 'World of Books journey' Lunch
Venue: The Grand Hotel
Location: 97-99 Kings Rd, Brighton BN1 2FW, UK
> Book now
Similar events