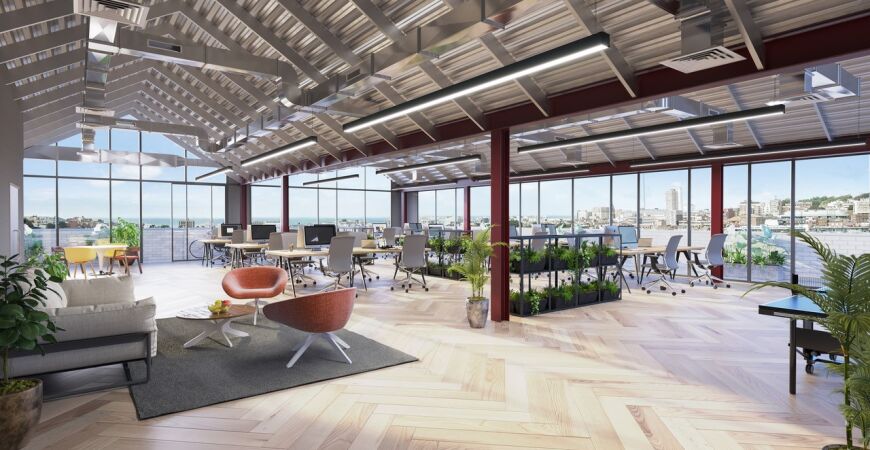 Keen to learn more about a wonderful Brighton success story?
Join us for a virtual Behind the Scenes at Circus Street, the latest exciting event in the Chamber's series of discovery tours. Find out more about how this previously run-down municipal market is being turned into a vibrant, multi-use space in the heart of Brighton.
Nearing its planned completion, THIS is the tour to confirm your suspicions that you really do live in one of the best cities in the UK.
The Circus Street development will be an exceptional mix of new homes, managed student accommodation, public spaces, shops, offices and cafes. Now nearing completion, this £130 million Public-Private Partnership with Brighton & Hove Council, GCP Student Living plc and Gravis Capital Management will deliver 142 new homes, 450 student bedrooms and an impressive 30,000 sq ft of Grade A office space.
There's going to be a colourful, new home for South East Dance, too – The Dance Space.
Courtesy of architect ShedKM, this is a blueprint for living and working for the 21st Century.
What will we see on the tour?
With so much to explore and enjoy, this Behind the Scenes tour is just full of things to find out about:
Hear the specialist regeneration team share their vision for the scheme, and their outstanding plans for Brighton's new "creative quarter".
Learn about the future plans for the site, its residents and neighbours.
Venture into the Office at Circus Street, top quality contemporary office space for entrepreneurs and creatives alike, with its ground floor offering an exciting retail opportunity.
Find out more about the fantastic opportunities to live and work in Circus Street.
Hear how this fine example of sustainable living and working could create over 400 new jobs and more than £200 million gross value added to our local economy.
Discover more about the planting and landscaping of the site - with over 100 trees added plus wildlife habitat created - as well as the new public realm, event space, and the exciting public art that will all be part of this scheme.
You could say that Circus Street will be firmly on the map, so why not find out early what all the fuss is about by booking your ticket as soon as you can?
https://www.circusstreetbrighton.com/construction/scheme-overview

FAQs
What's the refund policy?
Places are limited, and events are usually oversubscribed. Please give two working days' notice via email if you are no longer able to attend
Can I attend if I am not a member of the Chamber?
All sessions will be held virtually, open to all, and free to attend. If you'd like to join the Chamber you can find out more on our website.
How do I find out about other upcoming events and news?
To receive news about the Chamber and our events please sign up to our mailing list.
Time: 4pm - 5.15pm
Date: Tue 20 / 04 / 21
Name: Virtual Behind the Scenes at Circus Street
> Book now
Similar events