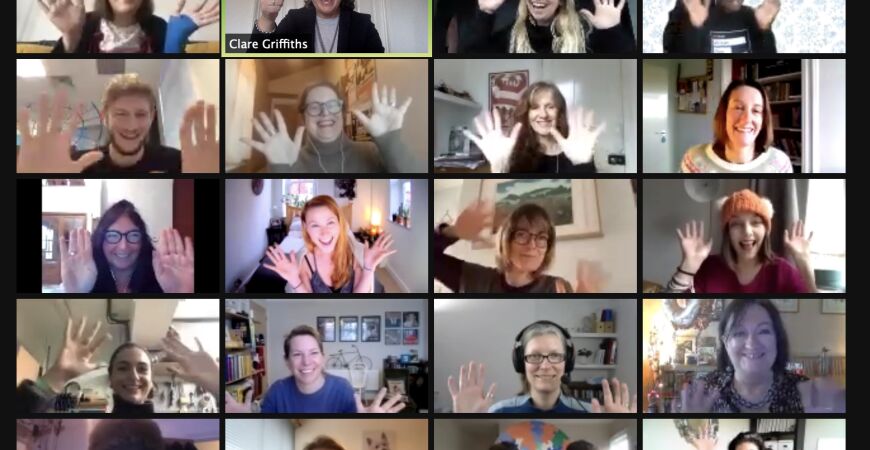 What is the agenda for the next Thrive Meetup?
At our next Thrive Meetup, on Wednesday, 28 April from 6pm until 8pm on Zoom, Melanie Johnson, Social Media Coach and Consultant will lead a practical and insightful workshop on 'Making Social Media Work for You: How to reduce overwhelm and create an effective social media strategy'.
Social media is a powerful tool and one that can help you to showcase your knowledge, services, expertise and the value you offer to all your clients but it often feels overwhelming, overly salesy and very time consuming for what feels like little return. It doesn't need to be that way.
By the end of Melanie's workshop, you will know:
How to pick the right social media platform to achieve your goals and help your business grow;




How to get clear on your objectives and look beyond the like;




How to turn the content you already have into stand out social media posts.



Melanie Johnson is a Social Media Coach and Consultant who is passionate about helping service-based business professionals use social media to build their business and attract more of the clients they love and want to work with. With more than 15 years experience in sales and marketing, Melanie works with women to help them have the knowledge, confidence and expertise to stop winging it on social media and turn their followers into paying customers.
Before and after Melanie's workshop, there will also be an opportunity to network with other female founders and women in business to make meaningful connections.
Who is the organiser of the Thrive Meetups?
The Thrive Meetups are organised and facilitated by Clare Griffiths, Founder of Thrive.
Thrive is a social enterprise that creates powerful learning and networking opportunities for female founders and women in business from Sussex and beyond.
For more information about Clare's work and Thrive, go to https://www.thethriveeffect.co.uk
Time: 6pm - 8pm
Date: Wed 28 / 04 / 21
Name: Thrive Meetup & 'Making Social Media Work for You' Workshop
Venue: Zoom
> Book now