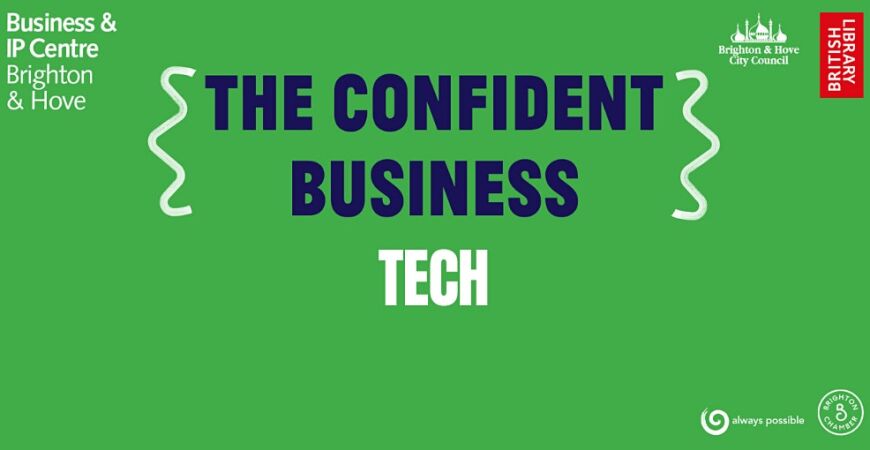 There are only 30 hours in a day and eight days in a week, right? As your business grows, there won't feel like there is anywhere near enough time. Crucial to success is access to expertise, communication tools, data, and technology. But with so much out there, how do you know what you need and how to get it?
This interactive workshop will:
Use the Business Model Canvas to help you decide where to focus your time and investment
Explore tools to help you understand your user experience and gain insights
Look at key activities and how technology can support you to achieve them in a more connected and efficient way
Help you clarify what you need to invest in and what return on investment to expect when committing money
You'll be hearing from a case study.
You'll come away with:
Tips on making decisions about what technology to invest in
Ways to access business support, data and expertise for free
How to decide whether tools will save time and money
Clarity on what to do to start moving parts of the business that feel 'stuck'.
This workshop is for:
Early-stage business leaders, entrepreneurs and sole traders who need additional capacity in order to grow
Growing businesses needing to invest in time or money saving technology solutions
There are four workshops, this is the fourth. Whilst the workshops are standalone, each will look at a different quadrant of the Business Model Canvas, supporting you to fill it out as you go.
This workshop will be led by: Meg Fenn
Meg is a design and creative communications professional with expertise and hands-on experience in web and graphic design, marketing and SEO strategy and implementation. She has over 19 years' experience in the creative industries with 12 as a company director. Meg has a background in further and adult education teaching, as well as delivering design and marketing training, workshops, consultancy and presentations.
About The Confident Business series
The Confident Business series is a new programme offering free practical support for Brighton and Sussex businesses who want to structure their planning and tighten their business model. It's designed to help build resilience and develop the skills needed to survive and, ultimately, to thrive. The programme offers a choice of workshops and networking and 1:1 support.
Any questions, email the Chamber events team - events@brightonchamber.co.uk
The Confident Business series is led by BIPC Brighton & Hove and delivered by Brighton Chamber and alwayspossible.
BIPC Brighton & Hove based at Jubilee Library in Brighton supports entrepreneurs, start-ups and small to medium businesses across Sussex to develop the insight, skills and confidence to start and grow successful businesses. As well as being a hub for entrepreneurs to network and attend events on a wide range of business topics, it provides free 121 expert advice delivered by local business experts, and access to a wealth of free information - business databases, market research reports, company data and information on intellectual property. Contact us - bipc@brighton-hove.gov.uk.
For more information and the full programme of events and support visit the Chamber website.
FAQs
What's the refund policy? Places are limited, and events are usually oversubscribed. Please give two working days' notice via email if you are no longer able to attend.
Can I attend if I am not a member of the Chamber? All sessions will be held virtually, open to all, and free to attend. If you'd like to join the Chamber you can find out more on our website.
How do I find out about other upcoming events and news? To receive news about the Chamber and our events please sign up for our mailing list.
Time: 9.30am - 11am
Date: Wed 06 / 07 / 22
Name: The Confident Business: Tech (virtual)
> Book now
Similar events