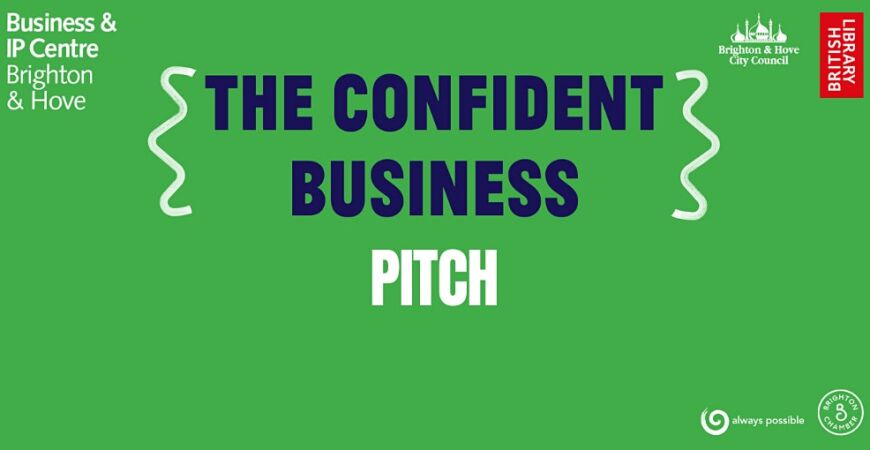 Now you know who your customers are – what are you going to say to them? You know your business has something exciting to offer, and that you're creating real value for your customers. But how do you get the message across?
Your clients are inundated with social media posts, emails, adverts and networking opportunities. You know you need to cut through the noise and stand out - but that's easier said than done.
This workshop will:
Use the Business Model Canvas planning template as a tool for shaping and defining your value propositions and key activities
Support you in thinking about the language and tone you use, the problems you're solving for your customers, and how you can ensure your offer is both distinctive and persuasive
You'll be hearing from a case study, Martin Barnes founder of 8 Seconds 2 Connect and have a chance to ask questions.

You'll come away with:
Confidence in talking about your offer
Deeper thinking about what your customers need to hear/see, and how your activity delivers on its promise
Refreshed ideas on how to get your vision in front of the right people at the right time
Clarity in defining your 'why' – and the value you create.
This workshop is for:
Early-stage business leaders
Entrepreneurs and sole traders who are getting going and breaking new ground
Growing businesses looking to pivot, adapt and redefine what makes their products and services irresistible.
There are four workshops, this is the second. Whilst the workshops are standalone, each will look at a different quadrant of the Business Model Canvas, supporting you to fill it out as you go.
This workshop will be led by: Lucy Paine
Lucy is a business support, marketing and organisational development specialist. Lucy has a proven record of supporting SME growth in a range of sectors: from a start-up in Silicon Valley; a multibillion-dollar multinational; to helping growing companies at Sussex Innovation Centre and Bath's Inspire Elite. Lucy was Catalyst Programme Manager at the Sussex Innovation Centre for five years and holds a degree from the University of Roehampton.
About The Confident Business series
The Confident Business series is a new programme offering free practical support for Brighton and Sussex businesses who want to structure their planning and tighten their business model. It's designed to help build resilience and develop the skills needed to survive and, ultimately, to thrive. The programme offers a choice of workshops and networking and 1:1 support.
Any questions, email the Chamber events team - events@brightonchamber.co.uk
The Confident Business series is led by BIPC Brighton & Hove and delivered by Brighton Chamber and alwayspossible.
BIPC Brighton & Hove based at Jubilee Library in Brighton supports entrepreneurs, start-ups and small to medium businesses across Sussex to develop the insight, skills and confidence to start and grow successful businesses. As well as being a hub for entrepreneurs to network and attend events on a wide range of business topics, it provides free 121 expert advice delivered by local business experts, and access to a wealth of free information - business databases, market research reports, company data and information on intellectual property. Contact us - bipc@brighton-hove.gov.uk.
For more information and the full programme of events and support visit the Chamber website.
FAQs
What's the refund policy? Places are limited, and events are usually oversubscribed. Please give two working days' notice via email if you are no longer able to attend.
Can I attend if I am not a member of the Chamber? All sessions will be held virtually, open to all, and free to attend. If you'd like to join the Chamber you can find out more on our website.
How do I find out about other upcoming events and news? To receive news about the Chamber and our events please sign up for our mailing list.
Time: 9.30am - 11am
Date: Wed 22 / 06 / 22
Name: The Confident Business: Pitch (virtual)
> Book now
Similar events