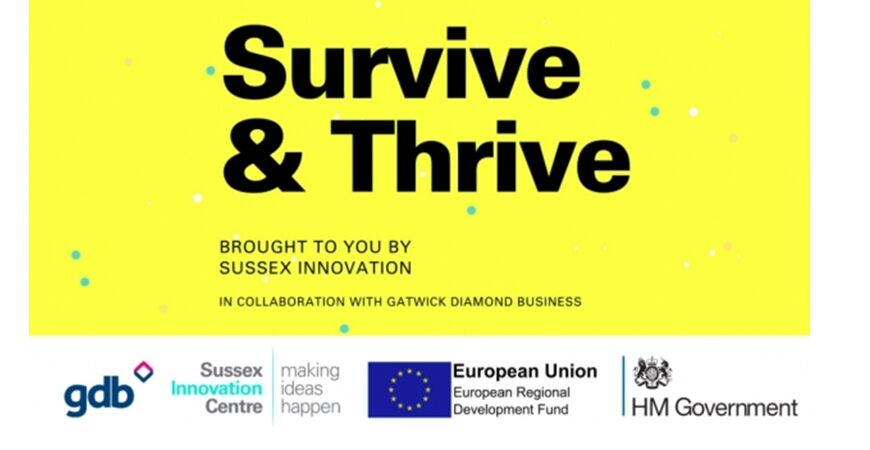 The Covid-19 pandemic has brought about many challenges for businesses which is why Sussex Innovation in collaboration with Gatwick Dimond Business are running fortnightly webinars focusing on areas of growth and opportunity during these uncertain times.
E-commerce has skyrocketed during the pandemic with some estimates saying the pandemic has pushed E-commerce 4-6 years into the future. But competition is fierce and it can be hard to stand out.
That's why this week we will be looking at how to cut through the noise with Creative Content that grabs your audience's attention. Getting the right mix of Webinars, Blogs and Stunning visuals can be the difference between success and failure.
AGENDA
12.50pm - Grab some lunch and settle down!
1.00pm - Welcome
1.05pm - Introductions
1.15pm - Panel discussion
1.50pm - Audience Q&A.
2.00pm - Goodbyes.
Time: 1pm - 2pm
Date: Wed 18 / 11 / 20
Name: Survive and Thrive: Creative Content
> Book now