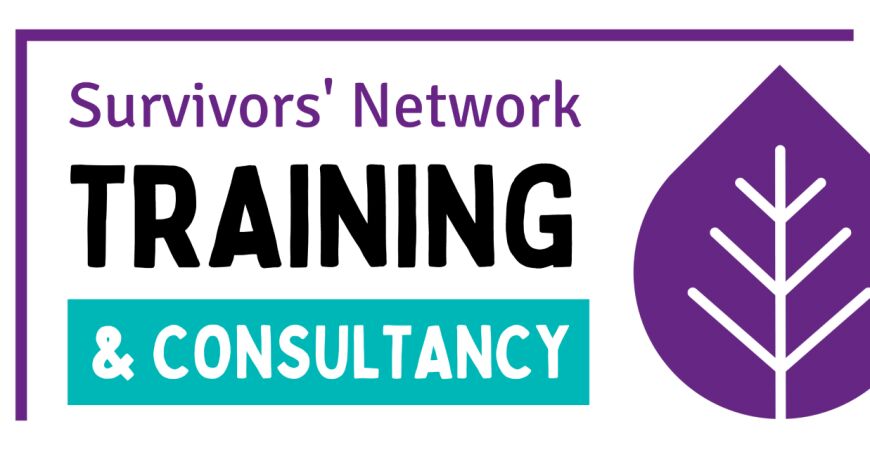 Survivors' Network is the Rape Crisis centre for Sussex, supporting survivors of sexual violence and abuse in Brighton and Hove and across Sussex. This training has been developed by the Survivors' Network team.
About this course
This training day has been designed to develop participants' knowledge and understanding of our legal system in relation to matters such as childhood sexual abuse and sexual violence, and what may arise when someone has reported such a crime to the police. At Survivors' Network we offer specialist independent support to survivors throughout the criminal justice process, so are able to offer unique, trauma-informed insights to what can be unfamiliar and sometimes seemingly complex processes.
Learning Objectives
• Understand the law concerning sexual offences
• Understand options of reporting such crimes to the police
• Understand what happens in the criminal justice system
• Understand the effects of the criminal justice system on survivors of sexual offences
• Learn about possible supportive measures available
Who is this course for?
The course is for anyone wanting to learn more about the way in which the systems in place responds to survivors of rape and sexual assault, and how these crimes may be dealt with. This may include: frontline staff working with clients including healthcare professionals, social workers, frontline workers including benefit, welfare and housing staff, youth workers, education staff, therapists, counsellors, people working in the voluntary sector, or those operating in such fields at management level.
Sign-ups to this training will close at 5pm the day before.
Terms of booking
• You will receive the Zoom Link in your booking confirmation email
• Attendees must be over 18yrs old unless specifically stated as young people's training
• Cancellations made 14 days before the course date will receive a refund (minus the Eventbrite fees)
• Cancellations made after this date will receive a 50% refund (minus the Eventbrite fees)
• Refunds will not be given for non-attendance or cancellations less than 24 hours before the start of the course
• Courses may be cancelled by Survivors' Network and a full refund will be given
Please note: course content may be distressing or triggering and although we aim to ensure that you are fully supported it is the individual's responsibility to ensure the course is suitable for them at that time.
The details that we receive from you in order to process your booking will be stored on our database, the secure SN server and outlook system. This will be managed by the Business Development Team.
This will be used to contact you about the training you have signed up to. These details will be stored according to our GDPR policy (data is deleted within 5 years), which you can view on our website here.
If you wish for your data to be removed, you can contact: training@survivorsnetwork.org.uk
If you would like to sign-up to our Mailing List to be updated about upcoming events, training, vacancies and updates on our services, follow this link.
Time: 10am - 1.30pm
Date: Fri 28 / 10 / 22
Name: Sexual Violence and the Legal System
Venue: Zoom
> Book now