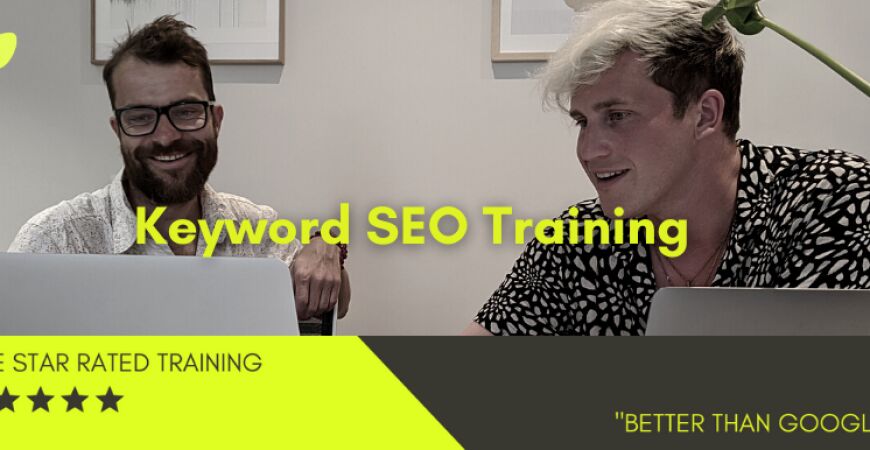 Developing a solid keyword strategy is a fundamental part of climbing up google rankings. Research and then evaluation of which keywords to use on your pages and which to avoid will help take your SEO to the next level. Get it right and you will climb, get it wrong and you will be in the wilderness. Learn how to do this, using free tools available and showcase some paid ones, at our online training workshop.
WHO IS THIS TRAINING FOR?
This training course is for anyone looking at how to advance their SEO knowledge and develop impactful keyword strategies. This is the cornerstone to a good SEO strategy.
If you're looking for a more comprehensive SEO overview, we suggest booking onto our SEO online training course.
WHAT YOU WILL LEARN
How to audit and evaluate your search landscape
How to see your competitors target keywords
How to create keyword categories and lists
How to set your keyword strategy for maximum value
How to allocate keywords to your website pages
COURSE CONTENT
Getting to grips with keyword planners
Free SEO keyword planner tools vs. paid tools
Selecting seed keywords
Competitive keyword analysis
Creating segmented lists for keyword targeting
Evaluation of keywords for SEO value
Page allocation, mapping keywords to your important pages
Creating long-tail content banks
Tracking your performance
Time: 12pm - 12.30pm
Date: Wed 07 / 07 / 21
Name: SEO Keyword Research | Online Training | Creative Bloom
Venue: Online
> Book now