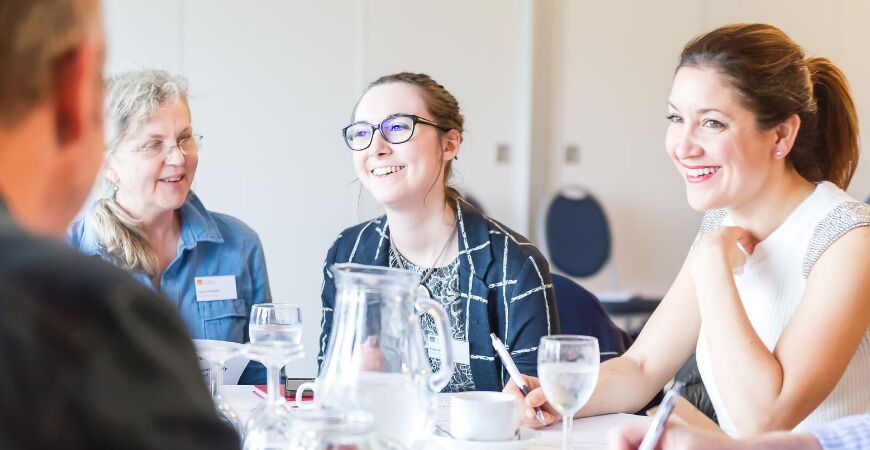 The Business Hothouse is a three-year programme of business support launched earlier this year for businesses in the Coast to Capital area. It's a programme of workshops, bootcamps, mentoring sessions.
There are also match funding grants available through the Invest4 programme.
On 27 October 1-2pm, Brighton Chamber will be joined by Jonathan Dixon of GetSet for Growth and Ryan Davies from Coast to Capital.
CEO at Brighton Chamber, Sarah Springford will be talking with Jonathan and Ryan to clarify what's on offer, who is eligible and how to apply.
We'll cover and answer questions on:
About the grants:
How much is available and when does the grant scheme start and finish?
What are the minimum and maximum amounts that can be applied for and would I need to match the funding with my own or my business' money?
What can the grants be used for?
Are there any eligibility rules on the size of business, sectors and activities that can be funded?
I'm planning to start a new business - can I apply too?
My business has been badly affected by Covid-19 but was a great business before lockdown. Will that affect the way that my application will be considered?
What do I need to do to submit an application?
Where can I get help in assembling my application?
About the workshops and other support:
What other support is available?
Who is eligible?
We'll also summarise what support businesses can access through the Coast to Capital Growth Hub at this time.
You can send questions in advance to Daisy - daisy@brightonchamber.co.uk - and they'll be a chance to submit your questions during the session.
Jonathan Dixon is Head of Grant programmes at GetSet for Growth and Ryan Davies is Growth Relationship Team Leader at Coast to Capital Growth Hub.
The Business Hothouse is run by the University of Chichester and funded by the European Regional Development Fund and Local Authorities.
These sessions are brought to you in collaboration with Coast to Capital Growth Hub.

FAQs
What's the refund policy?
Places are limited, and events are usually oversubscribed. Please give two working days' notice via email for a refund* or you'll be required to pay for your place in full.
*Eventbrite booking fees are non-refundable unless the event is cancelled or there are duplicate charges.
Can I attend if I am not a member of the Chamber?
If you have never been a member of the Chamber you can book and join as a guest at two of our events (just one Chamber Breakfast). After this, you will need to join the Chamber to enjoy the benefits of membership. If you'd like to join the Chamber you can find out more on our website.
How do I find out about other upcoming events and news?
To receive news about the Chamber and our events please sign up to our mailing list.
Time: 1pm - 2pm
Date: Tue 27 / 10 / 20
Name: Q&A (virtual): The Business Hothouse programme of business support and grants
> Book now
Similar events