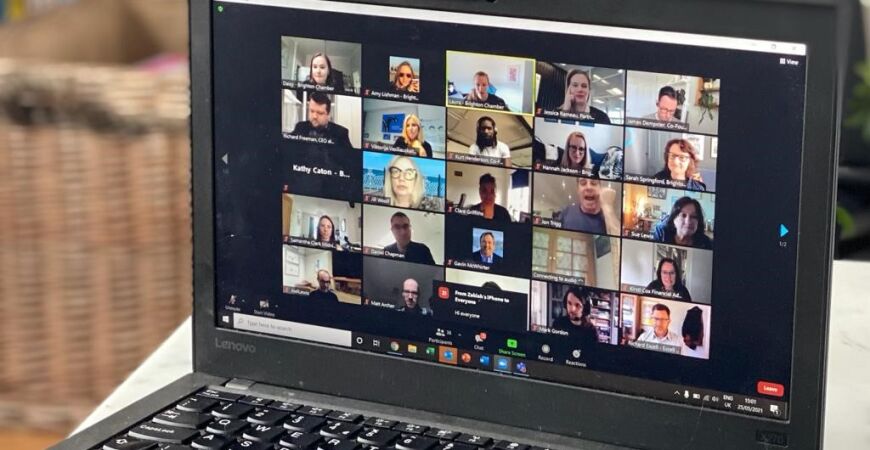 Employers are currently looking long and hard at how to retain and motivate their team; what they can offer that benefits their employees AND the businesses. The
University of Brighton
has an attractive answer to this.
There are a wide range of higher-level, degree and post-graduate degree programmes from the Senior Leader postgraduate diploma (based on the MBA programme) to Civil Engineer Degree, Data Analytics Master's Degree and more.
As an employer, you would offer some hours towards study and your employee gains a valuable qualification and plenty of relevant new skills, with 95-100% of learning fees funded.
At this session, Sarah Springford, CEO at Brighton Chamber will be talking with Robbie Vella, Head of Marketing for Business and Employability at the University of Brighton, Jerry Oughton, Business Development Adviser - Apprenticeships, and Dr Charlotte Meierdirk, Apprenticeship Lead for the Brighton Business School.
In this 45 min Q&A we'll cover topics including:
Why would a business investigate the degree apprenticeship programme as an option to retain and motivate their staff?
What are degree apprenticeships?
Who's eligible?
Examples of degree and post-graduate programmes available
How it works
Funding available
There will be the opportunity to ask questions both in advance and during the event.
These sessions are brought to you in collaboration with, Barclays Eagle Lab Brighton.

Barclays Eagle Labs is a national platform that connects and supports the entrepreneurial ecosystem, creating opportunities for ambitious business founders and giving them access to a broad range of skills and services to help their business grow.
Eagle Labs started by taking over under-used Barclays branches and offices and converting them into thriving spaces tailored to the needs of the local businesses, creating a hub for sharing ideas, experiences and encouraging collaboration and innovation. They provide access to a network of mentors, partners and experts - all positioned to help members' businesses to grow, with exposure and access to technologies that make up Industry 4.0 to enable future skills development, offering rapid prototyping and product development to help get products to market quicker.
FAQs
What's the refund policy?
Places are limited, and events are usually oversubscribed. Please give two working days' notice via email if you can no longer attend.
Can I attend if I am not a member of the Chamber?
If you have never been a member of the Chamber you can book and join as a guest at two of our events (just one Chamber Breakfast). After this, you will need to join the Chamber to enjoy the benefits of membership. If you'd like to join the Chamber you can find out more on our website.
How do I find out about other upcoming events and news?
To receive news about the Chamber and our events please sign up to our mailing list.
Time: 1pm - 1.45pm
Date: Wed 26 / 01 / 22
Name: Q&A: Helping your employees get a degree or post-grad with no loans
> Book now