Wed 29 / 06 / 22
Protecting Your Brand
Have you ever experienced someone copying your brand or buying your web domain? Join us for a Q & A discussion with lawyer Samantha Oakley from Healys on 29th June at 1pm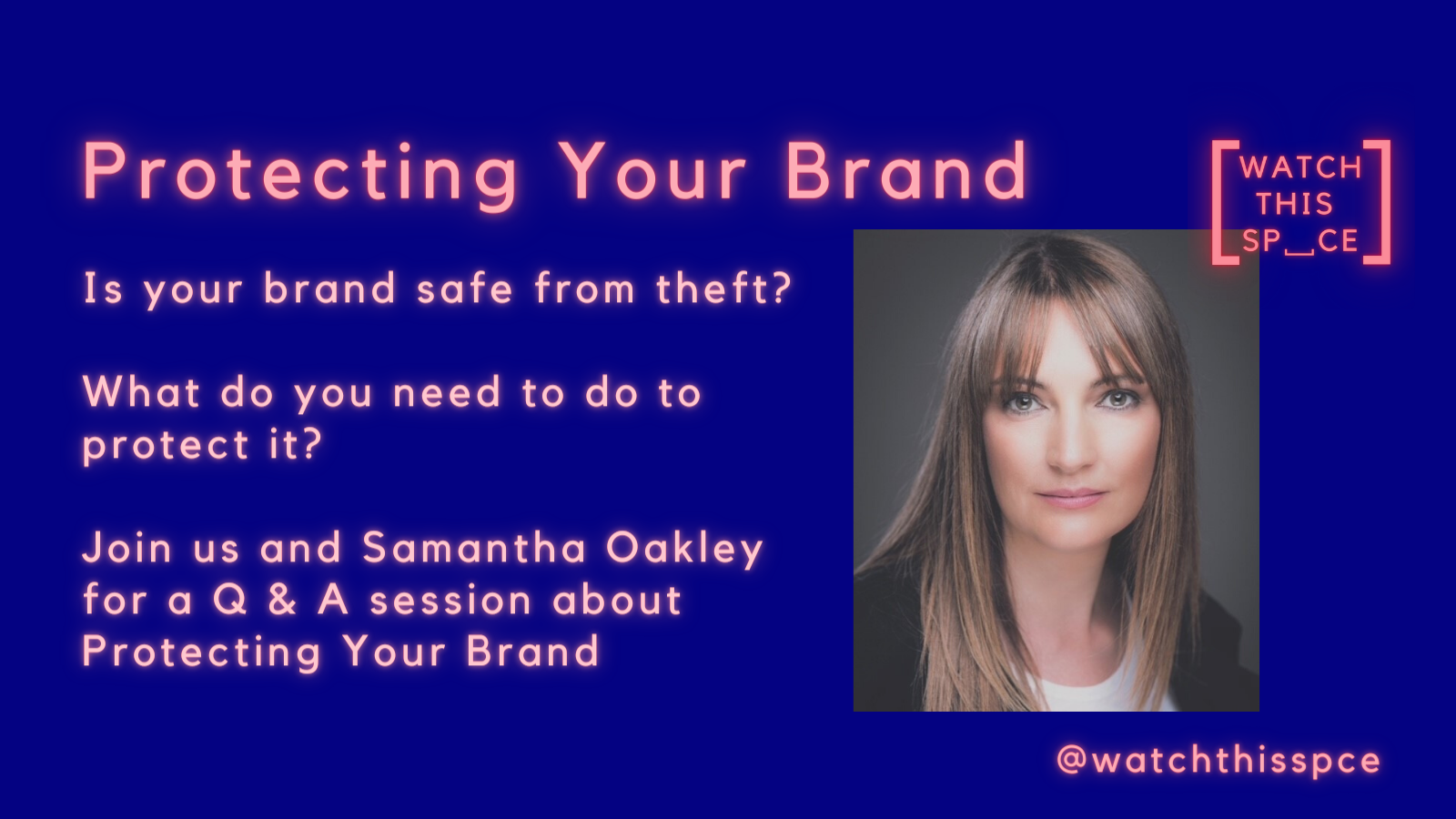 Your brand is your business identity. It's what people know and say about you. But is it safe and secure, or open to theft?
Have you ever experienced someone copying your brand, buying your website domain or using your designs without your permission? It's something most businesses and freelancers learn about the hard way...when it happens to them.
To help us understand the simple steps we need to take, we are thrilled to be joined by lawyer Samantha Oakley for a Q & A webinar. She will talk us through the things we need to think about, and the steps we can take to protect our brand identity and IP.
Come prepared with questions for a relaxed, informal discussion online. And ask us anything you want to know....no question is too silly.
We all need to take care to protect our hard work. We're here to help everyone do that.
If you have any questions you want to submit in advance, email hello@watchthisspace.uk
Time: 1pm - 2pm
Date: Wed 29 / 06 / 22
Name: Protecting Your Brand
> Book now