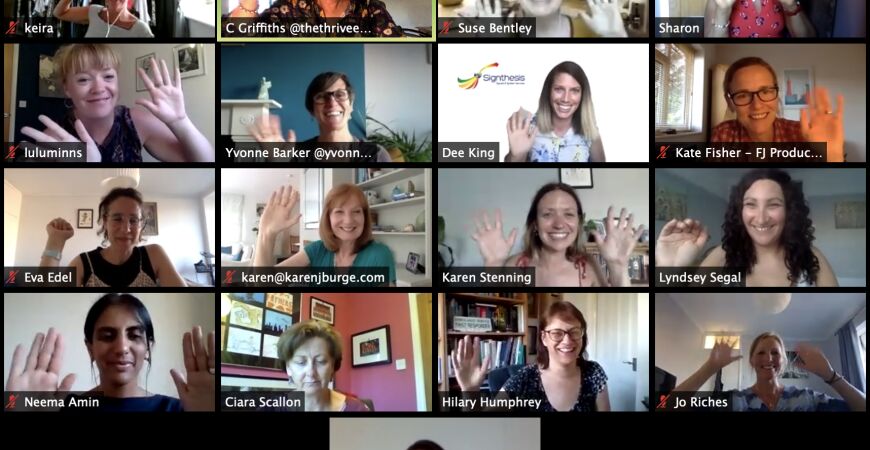 At our next Thrive Meetup, on Wednesday, 30 September from 6:00pm until 8:00pm, Adrienne Saunders of Yes You Can Training will deliver a practical workshop on 'How to Present with Confidence'. During her session, Adrienne will draw from her experience as a Master Trainer, Qualified Coach, Mentor and World Champion Athlete to equip you with the tools to grab attention, engage, influence and inspire the people you present to.

In the second half of the Thrive Meetup, you will have the chance to make meaningful connections with other female founders and participate in two peer support sessions to discuss your business challenges and business goals.

The Online Thrive Meetups are one activity of Thrive - a business support organisation based in Brighton, operating across Sussex and beyond. We design and deliver inspiring and informative learning and networking opportunities for female founders and women in business.
To find out more about our business support and events, go to: https://www.thethriveeffect.co.uk/our-support-and-events/
To purchase your £10 ticket, go via Meetup: https://www.meetup.com/Thrive-Meetup-for-Female-Founders-and-Women-in-Business/events/272952971/
Time: 6pm - 8pm
Date: Wed 30 / 09 / 20
Name: Online Thrive Meetup for Female Founders & Women in Business
Venue: Online via Zoom
> Book now