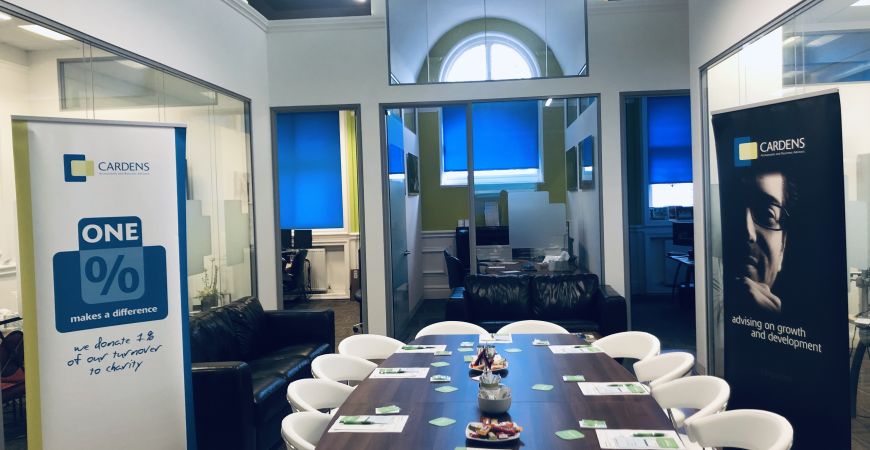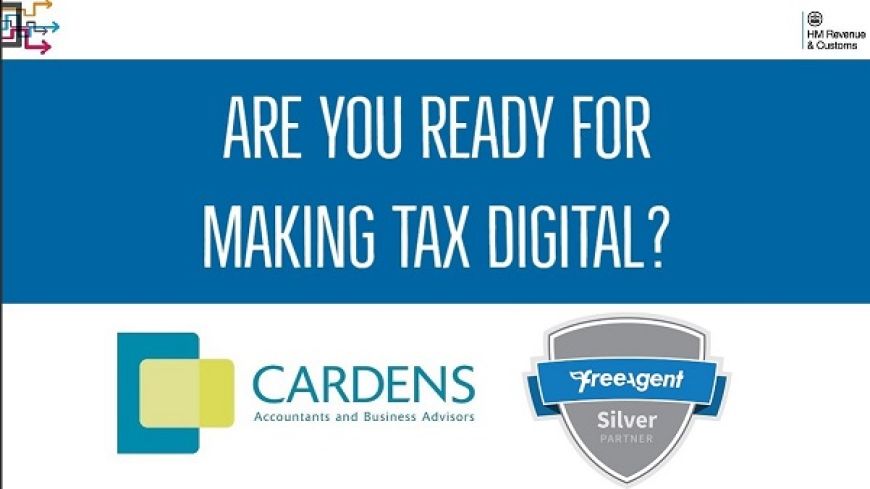 Join Cardens on the 18th September 2019 for our 'Making Tax Digital-Cloud Software' Workshop.
Making Tax Digital is finally here! What does this mean for you and your business? VAT- registered businesses with a taxable turnover above the VAT threshold of £85,000, are required to utilise the MTD service to keep records digitally and use software to submit their VAT returns for vat periods beginning after 1st April 2019.
This workshop will be an opportunity for you to talk with our Cardens Team to see how these changes will impact you. We will cover;
Introduction to Making Tax Digital
How does this affect your business?
Introduction to 'cloud' accounting software and award winning FreeAgent UK software (https://www.freeagent.com/)
With the changes being so fundamental, we will discuss how Cardens Accountants and FreeAgent can support you through these changes and provide ongoing services that you need.
Who is this workshop for?
If your VAT returns are currently being prepared on a computer, by hand or spreadsheet.
Businesses reaching/have a turnover over the £85,000 VAT threshold.
Any one who wants to find out more about Making Tax Digital!
We will be running through the software to discuss the practicality and how it minimises the input of data! Resulting to saving time for you and your business.
The workshop held in our office will give you the opportunity to discuss your options, opinions and any other questions you may have.
Time: 2.30pm - 4.30pm
Date: Wed 18 / 09 / 19
Name: Making Tax Digital for VAT with FreeAgent
Venue: The Old Casino
Location: 28 Fourth Ave, Hove BN3 2PJ, UK
> Book now