Sun 18 / 07 / 21
London to Brighton electric vehicle rally
This is a brand new event, being held to demonstrate and celebrate the rapid development of electric vehicles and renewable energy.
Open to participants with electric vehicles of all types, the rally will start on the banks of the River Thames, and end at Madeira Drive in Brighton.
At the finish line, Madeira Drive will be closed to host a mile long village of workshops, showcases, displays, entertainment, food and drink.
There will be a celebratory party at the Grand Hotel in Brighton from 18:00 onwards.
Special event offer for Brighton Chamber members:
Any Brighton Chamber member, with any electric vehicle, will get 50% off the entry fee to the rally, reducing the entry fee from £50 to £25.
Brighton Chamber members will also get a £10 discount for tickets to the closing party at the Grand Hotel. That's just £40 for Chamber members.
To book your discount ticket, contact Olivia: olivia@londontobrighton.org - before 29 June.
Sponsored by sustainable transport pioneer, The Big Lemon - celebrating their transition to a 100% electric fleet in 2021.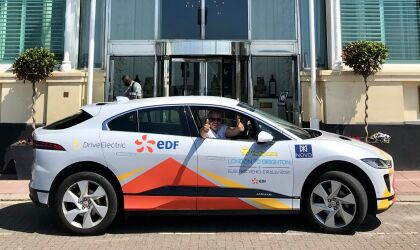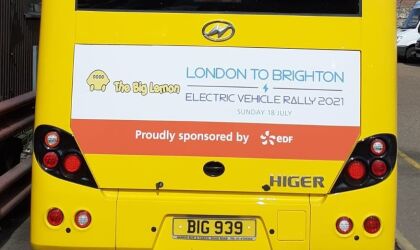 Time: 8.30am - 12pm
Date: Sun 18 / 07 / 21
Name: London to Brighton electric vehicle rally