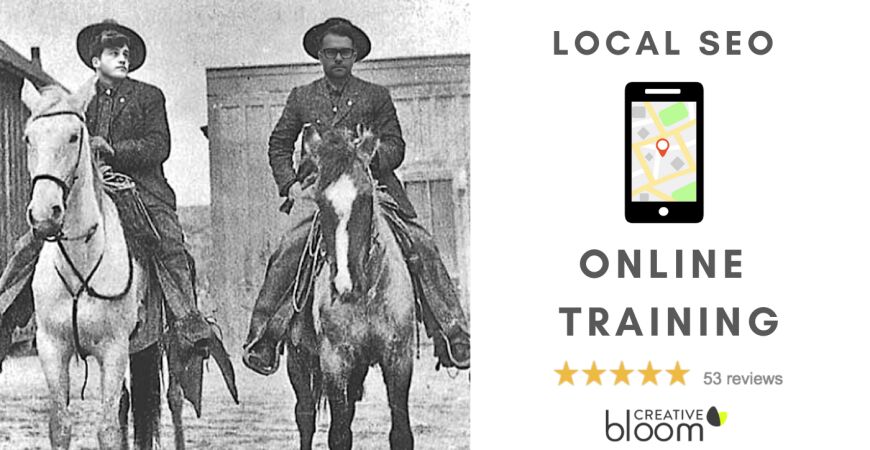 Do you have a local business with a physical location or do you have an online website that serves customers in your local area? If you do, Google will be using the Local SEO formula to decide whether or not you should appear in a Google result page!
"They were very helpful and patient, providing me with some very useful tips and tricks which I could easily implement. Thanks so much for being so supportive." - Alyssa, Lifescape Coaching
This course will give you a fantastic understanding of the fundamentals of Local SEO. Local Search Engine Optimisation is a vital investment in your digital 'shop window'. Your customers need to be able to find out who you are, where you are and what you sell within moments of searching for your business, product or service.
We'll help guide you through how to improve your Local SEO and finally you can start watching your online and offline traffic increase!
Course Takeaways:
Learn How To Optimise Your Website For Local Search
Understand Where To List Your Company On Third Party Sites
Figure Out Who Your Customers Are And What They're Searching For
Learn How To Implement All The Signals Google Is Looking For
Free Tools To Improve Local SEO
Course Content:
What is Local SEO and why does it matter?
Ranking factors
How to optimise your website for local SEO
Local content & social media strategies
Link building & citations
Google business page optimisation
Review strategies
Local SEO hacks
Who is this course for?
This course is for people who sell from a physical location or to a specific geographic area and have never tried (or maybe dabbled) with SEO. You might be a small business owner, have responsibility for marketing or are starting your journey into digital.
"Recently attended an SEO workshop which gave an excellent overview of the subject. Well presented and very informative, Stuart and Ollie clearly know their stuff. I left with lots of 'takeaways' on how to improve SEO in the business!" - Nicola, Victoria Green
Time: 5pm - 6.30pm
Date: Wed 28 / 10 / 20
Name: Local SEO Training | Online | Creative Bloom
Venue: Online
Location: Brighton BN1, UK
> Book now