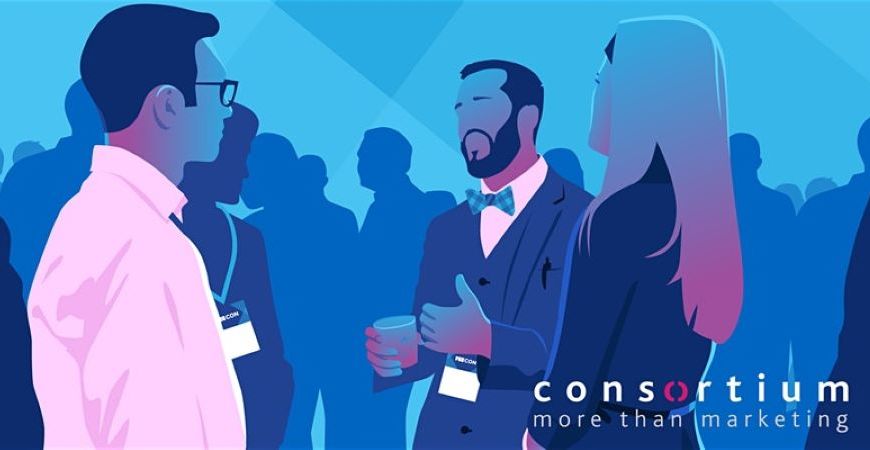 Learn how to use your body language, your style of dress and expert techniques, to be more successful!
Hosted by Lara Squires of Consortium Business Solutions with guest speakers, Sal Jefferies, Coach and Contemporary Psychotherapist and Helen Reynolds of Helen Reynolds Style.
Join us for an interactive session with the opportunity to network before and after.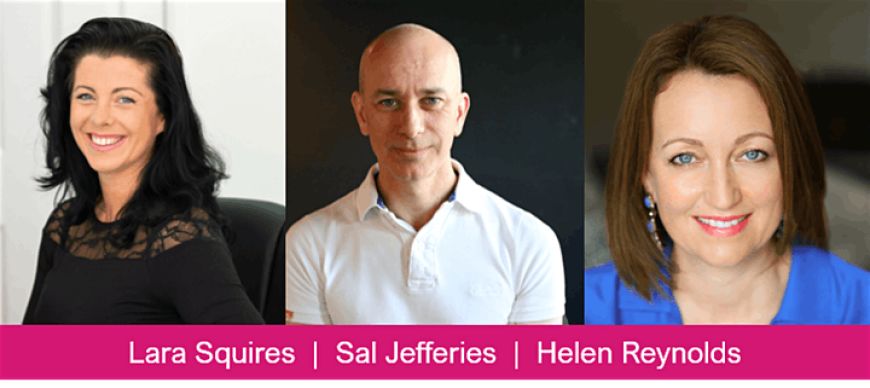 More about Lara Squires:
Having worked in a business development/marketing role for 8 years prior to launching Consortium - more than marketing in 2013, Lara has a real insight into how to market yourself and your business.
Lara's areas of expertise include, marketing strategy, communication plans, business development, sales training and mentoring.Lara has an innate confidence which enables her to get in front of the right people and create new business opportunities.
Lara holds the Chartered Institute of Marketing's (CIM) Postgraduate Diploma and is a Chartered Marketer; she is an experienced sales professional who is inspired by helping companies achieve their business goals.
More about Sal Jefferies:
Coach, Contemporary Psychotherapist PG Dip. Group Facilitator & Yoga Teacher
Sal helps founders, freelancers and entrepreneurs deal with the challenges of business and life with Conscious Coaching.
The areas he specialises in are:
• How to be confident and authentic when when pitching, presenting and networking.
• Managing the emotional challenges and pressure of running a business.
• Get super skilled at communicating with clients and colleagues.
• Handle difficult conversations and people.
• How to develop courage to be successful (and overcome fears that hold you back)
• Develop your vision and where you are going in business (and life)
Sal's pioneering approach to coaching combines Mindset (thinking/cognition), Mood (emotions)and Movement (body dynamics and body language) which collectively build mental fitness and emotional resilience, creating a powerful mindset where inspiration, purpose and courage come naturally.
More about Helen Reynolds:
Helen works with successful female business owners who recognise the importance of being well presented and up-to-date but who are struggling to get it right.
Helen's clients recognise that getting to grips with your personal style is just another important part of running a successful business. She works with them to establish clarity around their style. Clients can then easily build up a wardrobe full of clothes that fit, flatter and that make them look and feel great so that they can focus their attention on doing what they do without unnecessary stress.With a background in glossy magazines and training Helen set up her image consultancy in 2009 to follow her passion for style and helping women improve their confidence.
Since then she has worked with hundreds of women, refining their style, clearing out and refilling their wardrobes and spreading her confidence-boosting magic far and wide.
Her motivation is watching her clients walk tall, with self-assurance when they know that they look their very best.
Time: 8.30am - 11pm
Date: Tue 04 / 02 / 20
Name: Lasting Impressions Workshop
Venue: Sussex County Cricket Club
Location: County Ground, Eaton Rd, Hove BN3 3AN, UK
> Book now