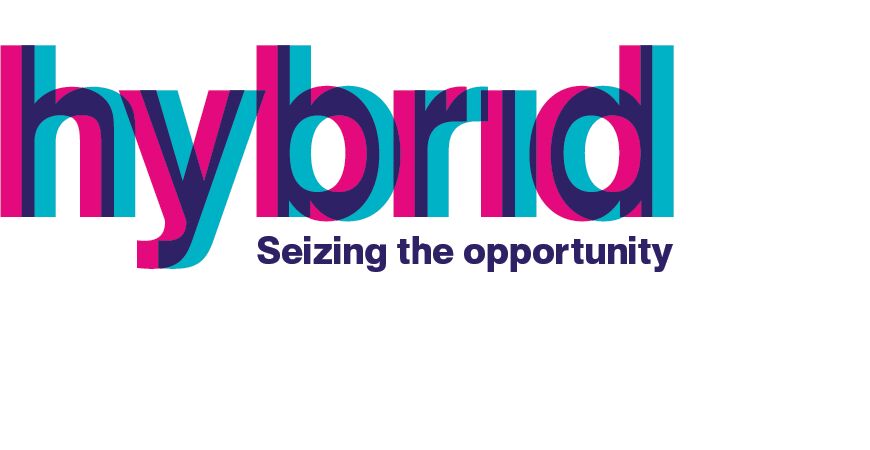 We've seen the future, and the future is … Hybrid
As the world steps carefully but confidently back into three dimensions post-Covid, one thing is certain about the next normal. While many of us have missed the authenticity and humanity of work and life in-person, the future will most definitely be hybrid.
To celebrate and mark the dawn of the new hybrid age, the Brighton Chamber is holding a carefully curated event from 4-6 pm on Friday 12 November. Both in-person (at Ironworks Studios, 30 Cheapside) and online (via Zoom webinar), the event brings together leading thinkers and household names to share their vision of the brave, new, hybrid world.
In the spirit of "never wasting the opportunity provided by a crisis", our three keynote speakers will share their ideas on how best to capture the blended spirit of our times. It'll be followed by early evening drinks, both in-person and online.
And the name of our forward-looking event? It couldn't have been anything other than Hybrid.
Read more about our speakers


Edward Street Quarter is the £120 million redevelopment of the former AMEX House in Brighton, owned by mixed-use developer First Base and Patron Capital. The scheme will deliver 125,000 sq ft of Grade A office space, as well as 20,000 sq ft for retail, leisure, food and beverage units and 168 brand new apartments.
Great copy by Insight Agents and brilliant branding by Visual Function.
Thanks to our event partner Ironworks Studios.
A unique, multi-purpose event space available for select private hire and corporate functions, Ironworks Studios is ideal for in-person and hybrid launches, pop-ups, networking events, industry talks and much more. Centrally located in the heart of Brighton's North Laine creative quarter, the venue is just a 5-minute walk from Brighton's main train station and a 10-minute stroll to the seafront.
FAQs
What's the refund policy?
Places are limited, and events are usually oversubscribed. Please give seven days' notice via email for a refund* or you'll be required to pay for your place in full. Super Earlybirds tickets are non-refundable.
*Eventbrite booking fees are non-refundable unless the event is cancelled or there are duplicate charges.
How do I access the online event?
In the lead up to the event, you will receive an email containing the joining information.
Can I attend if I am not a member of the Chamber?
Hybrid is open to everyone. If you'd like to join the Chamber you can find out more on our website.
How do I find out about other upcoming events and news?
To receive news about the Chamber and our events please sign up to our mailing list.
Time: 4pm - 6pm
Date: Fri 12 / 11 / 21
Name: Hybrid – seizing the opportunity (virtual and in-person)
Venue: Ironworks Studios
Location: 30 Cheapside, Brighton, BN1 4GD
> Book now
Similar events