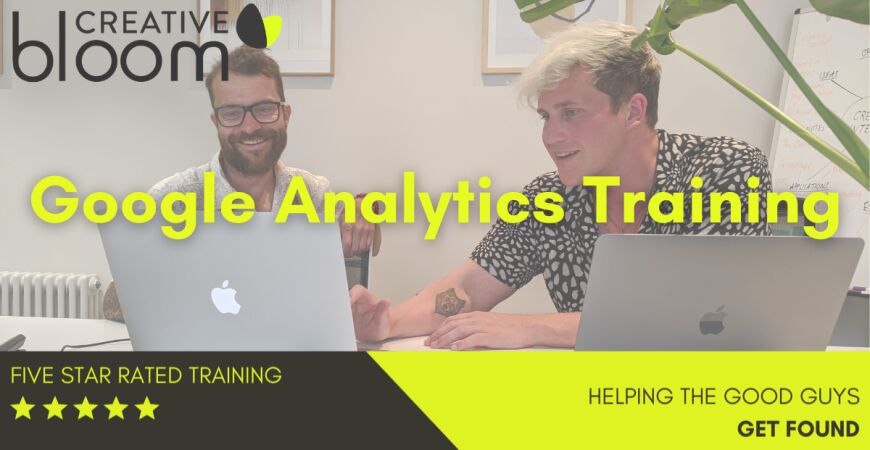 This basic introduction to Google Analytics will give you a basic understanding of what you can do you with your reporting to help increase sales and increase website traffic. You must have tools in place that help you analyse what's working and what isn't.
Our Google Analytics workshop in Brighton will introduce you to the platform in a relaxed lunchtime session. Feel free to ask us questions and finally get to grips with your website reporting.
WHO IS THIS TRAINING FOR?
Our Google Analytics workshop is an introduction for individuals who want a better understanding of the platform, what it is and what the different tools mean when it comes to analysing your website. From complete beginners to those who need to refresh their knowledge with this incredibly valuable tool, we'll go over any questions you may have and get you to grips with your reporting.
WHAT YOU WILL LEARN
• Why Google Analytics is vital for your business
• The key areas of Analytics to pay attention to
• Breaking down the jargon - what does all of it mean?
• A look at the Google Analytics Platform
COURSE CONTENT
• Intro to Analytics
• Explanation of report metrics
• Error Spotting
• Overview of Reports
• Q & A Session
Time: 12pm - 12.30pm
Date: Wed 21 / 04 / 21
Name: Google Analytics Training | Online | Creative Bloom
Venue: Online
> Book now