If you're lost at where to start with SEO or paid digital marketing, this is the talk for you!

We'll be looking at all the tactics and quick wins you can make to your online store to make the most out of Christmas.
Whether you're running SquareSpace, Shopify, WooCommerce or something more complex - the tactics we discuss will be applicable!.
We'll be looking at the basics of Google Search and how people are finding you, and what you can do to get found by the right people in the run up to Christmas.
Event Schedule
Introduction to Google Search and Keywords
Introduction to Google Ads
What you need to do on your eCommerce store to cheaply reach people Christmas Shopping
17:30 - 18:00: Arrival
18:00 - 18:45 Talk
18:45 Onwards - Questions / Drinking / Networking


What Will I learn?
What is SEO?
What does being first really mean?
Why should you "do" SEO?
What are keywords?
How do Google Ads work and how can I cost effectively use them?
How can you appear for "about to buy" keywords at low cost?
Come and have a pint and learn about how to make the most of the Christmas season with these easy to follow tips.

Everyday I'm talking with small businesses and freelancers who are scared of SEO and feel stupid asking questions.
This is the event to quash the notion that it's too complex or difficult for you to understand. I'm here to make SEO friendly and less scary.
Together we'll run through the basics of Search and look at what you can to do appear for the most valuable terms ready for Christmas.
I'll run through some basic concepts, explain why you don't always have to be top and answer your questions in a relaxed and friendly environment.
Who am I?
I'm an eCommerce SEO Consultant who helps small businesses understand the biggest impact they can have at the lowest cost. Having worked with small businesses for over 5 years managing their digital marketing, I understand the stresses and concerns of small businesses and the challenges they face, and tailor marketing advice that is easy to follow, understand and practical!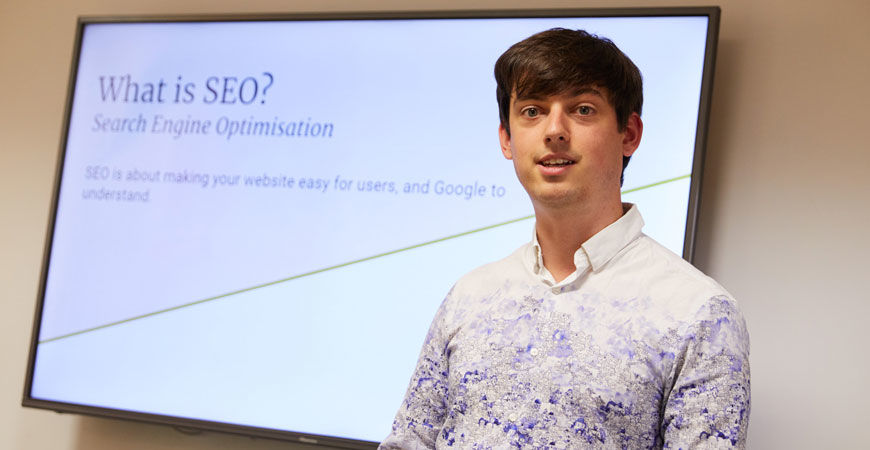 Time: 5.30pm - 8pm
Date: Tue 10 / 09 / 19
Name: Getting Your Online Store Found For Christmas: Friendly SEO and Google Ads
Venue: Craft Beer Co (Upstairs)
Location: 22-23 Upper N St, Brighton BN1 3FG, UK
> Book now