The last few years have been incredible as the world is starting to wake up! As we scramble to cater for all the emerging needs of the planet, or grasp the anxiety of 'not enough time' many of us are feeling this shift at a deep emotional level.
It's a balancing act to engage with solutions, create the impactful life and business you desire, protect your own energy and hang on to your sense of purpose.
Clare will discuss the benefits of spending time around water and how we can use 'blue mind' to be happier and healthier and to inspire actions for our blue planet.
Clare Osborn is a Blue Health, Sustainability & Wellbeing Coach. As well as, one of the Oceans 8 Brighton collective, Clare has been part of teams responsible for removing over 10 tonnes of waste from blue spaces.
BNHC is a registered charity, now in it's 40th year. These free talks are part of our community programme, along with weekly low-cost or by donation classes and a number of outreach projects in Brighton & Hove. The talk is offered completely free, but if you would like to make a donation you can do so here:gofundme.com/f/your-support-can-help-us-reach-our-40th-birthday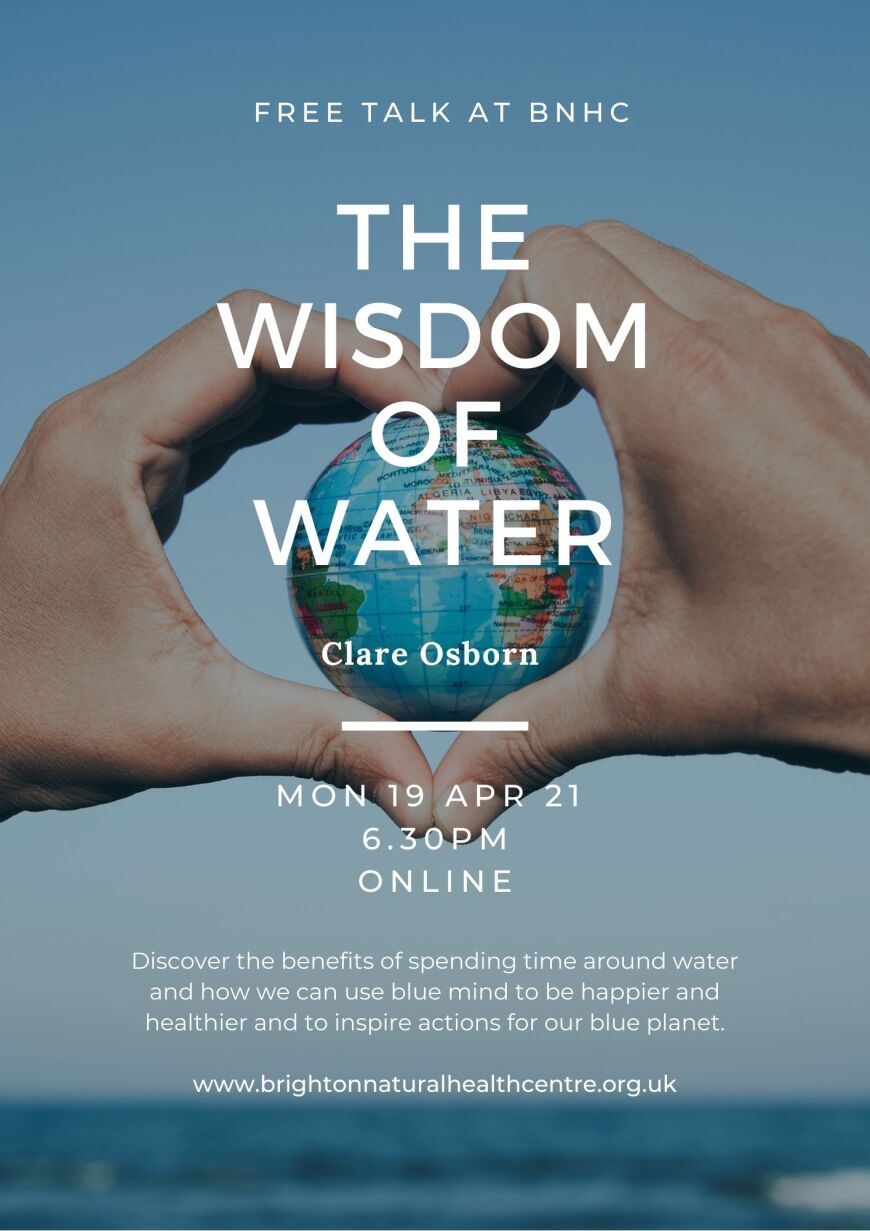 Time: 6.30pm - 7.45pm
Date: Mon 19 / 04 / 21
Name: free talk | the wisdom of water
Venue: ONLINE EVENT
Location: 27 Regent St, Brighton BN1 1UL, UK
> Book now