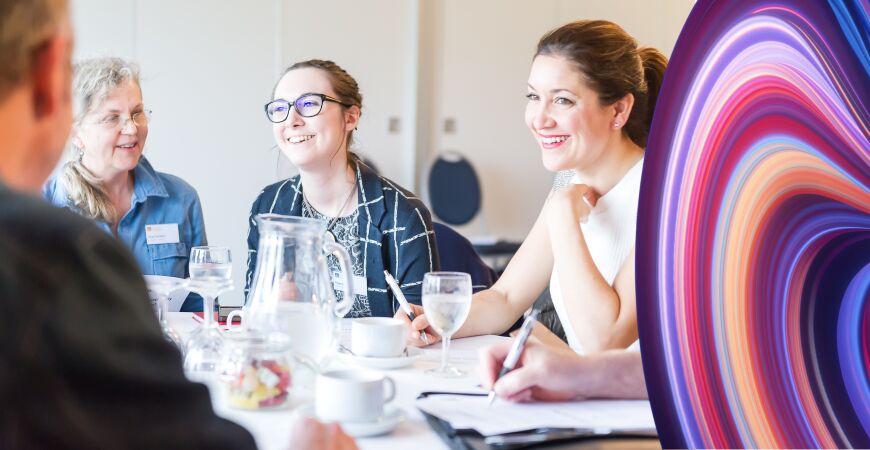 Are you a business with ambitions to grow?
In this practical workshop, led by Rob Da Costa, Da Costa Coaching, Rob will share with you the key lessons learned to surviving and thriving in a challenging economy. As well as hearing his story and the mistakes he made (so you can avoid them!) you will get some practical tips around planning, business development and growing and managing your team.
Rob will outline the barriers to growth at each stage of your business's development:
Start-up
Growth
Scale
Succession
So, no matter what stage your business is at, you will leave with some valuable takeaways that you can begin implementing in your business right away.
Rob started his first business in the early 90s during a recession. After growing this business to 25 staff he sold up and then retrained to become a coach and started his coaching practice in 2007 during the financial crash. It is safe to say Rob knows how to survive and thrive during challenging times!
Who for? Businesses at any stage with ambitions to grow
Who by? A regular contributor to Chamber events, Rob Da Costa started, grow and sold a 25-person £1.5m marketing agency. After a 2-year earn-out, he retrained to become a coach and formed Da Costa Coaching in 2007. Since then he has worked with over 250 businesses in the UK and across the world, to help them grow in a sustainable, profitable and enjoyable way. He runs the highly successful group coaching programme, The Self-Running Agency
Design by Excell Design and Marketing
Catch the Wave is a business support programme for anyone in the city who wants to launch and grow a business. It includes affordable workshops, useful resources and expert mentoring sessions.
Designed and delivered by Brighton Chamber, Catch the Wave includes practical, interactive sessions and runs from November 2020 to July 2021.
Thank you to our Catch the Wave sponsors Barclays Eagle Labs and Galloways.


FAQs
What's the refund policy?
Places are limited, and events are usually oversubscribed. Please give two working days' notice via email for a refund* or you'll be required to pay for your place in full.
*Eventbrite booking fees are non-refundable unless the event is cancelled or there are duplicate charges.
Can I attend if I am not a member of the Chamber?
Catch the Wave is open to both members and non-members of the Brighton Chamber. If you'd like to join the Chamber you can find out more on our website.
How do I find out about other upcoming events and news?
To receive news about the Chamber and our events please sign up to our mailing list.
Time: 9.30am - 11.45am
Date: Wed 30 / 06 / 21
Name: Catch the Wave: Barriers to growth in an ever-changing world
> Book now
Similar events