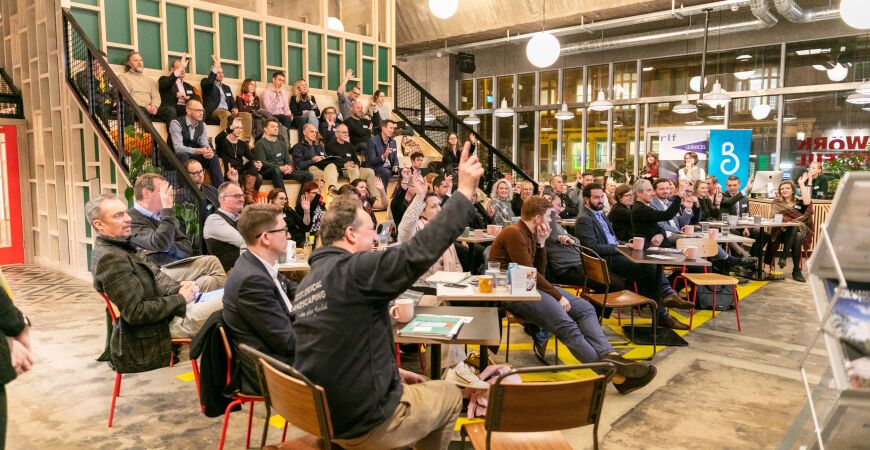 Five years on, for our next Construction Voice on 24 March we have invited an expert panel to review our progress as a City and assess if we're on course to meet the City Plan's aspirations and targets.
Is the City meeting our needs? Are some of these needs changing as the way in which we live, work and play evolves? In discussing these questions, we'll explore what this means for the Brighton & Hove City Plan and how best our industry can adapt and deliver, as the case may be.
Our panellists
Our event will be chaired by Ed Allison-Wright, Vice-Chair of Brighton & Hove Economic Partnership and Director of Haydon Consulting.
Liz Hobden will present a precis of The City Plan's achievements and challenges.
What to expect:
There'll be a breakout session where you'll get the opportunity to discuss the topic in smaller groups before feeding back to the group.
There'll be time for your questions.
Thank you to our sponsor:

DMH Stallard is a full-service, award-winning law firm and planning consultancy that provides tailored legal services, advice and support for businesses and individuals - delivered with energy, creativity and technical expertise.
One of the most substantial property law firms in the region, the quality and breadth of services offered by the real estate team saw the firm take the title Property Law Firm of the Year at the South East Property Awards 2020.
Thanks to our events partners:
RLF, Haydon Consulting, Graves Jenkins and Lewis & Co Planning
*Please note that this event is for businesses whose main work is in the property and construction sector.
FAQs
What's the refund policy?
Places are limited, and events are usually oversubscribed. Please give two working days' notice via email for a refund* or you'll be required to pay for your place in full.
*Eventbrite booking fees are non-refundable unless the event is cancelled or there are duplicate charges.
Can I attend if I am not a member of the Chamber?
If you have never been a member of the Chamber you can book and join as a guest at two of our events (just one Chamber Breakfast). After this, you will need to join the Chamber to enjoy the benefits of membership. If you'd like to join the Chamber you can find out more on our website.
Can I attend if I am not in the property or Construction sector?
This event is for businesses whose main work is in the property and construction sector.
How do I find out about other upcoming events and news?
To receive news about the Chamber and our events please sign up to our mailing list.
Time: 3.30pm - 5pm
Date: Wed 24 / 03 / 21
Name: Construction Voice: Is the Brighton & Hove City Plan on track?
> Book now
Similar events