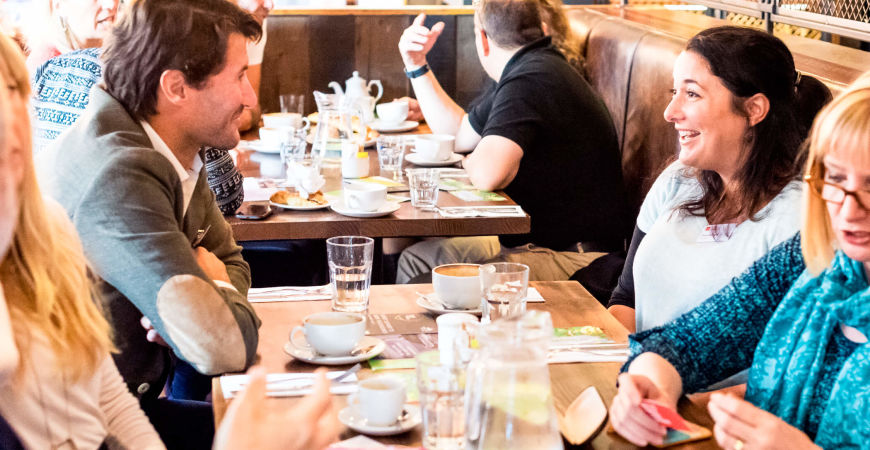 The 'Circular' Pop-up Breakfast
The fashion industry has come in for some heavy criticism over the last few years. The drive for ultra-cheap prices has encouraged a throw-away culture and led to poor wages for workers in developing economies.
RubyMoon has bucked the trend. It's a not-for-profit swim and activewear company which aims to make a positive impact on both the environment and wider society. The GymToSwim collection is made of regenerated fabric that cleans up the oceans. Profits fund business loans to empower women entrepreneurs in developing countries.
At our July pop-up breakfast, RubyMoon founder Jo Godden will be talking about using circular economy thinking to design a fashion business that benefit both people and our planet.
It's bound to be a popular talk so get a-round to booking as quickly as you can!
Copy: The Sentence Works
Design: Puree Design
Cancellation policy:Places are limited and events usually oversubscribed. Please give 2 working days' notice via email or you must pay for your place in full.
If you have never been a member of the Brighton & Hove Chamber you are welcome to book and join us as a guest at two of our events. After this, you will need join the Chamber to enjoy the benefits of membership.
Time: 9am
Date: Thu 18 / 07 / 19
Name: The 'Circular' Pop-up Breakfast
Location: Moshimo, Bartholomew Square, Brighton BN1 1JS, UK
> Book now
Similar events